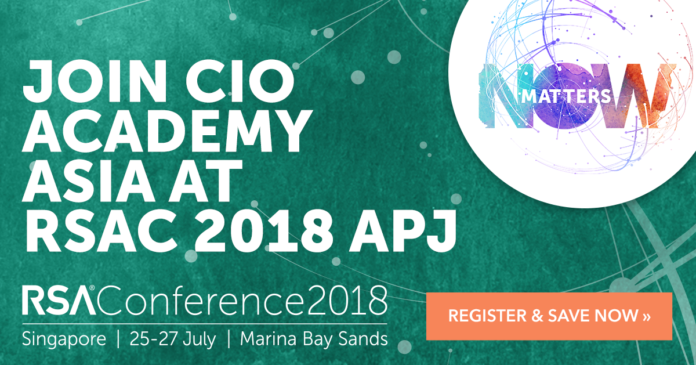 Cyberattackers are persistent. Then again, so are we. Ever have that dream where you eliminate one cybersecurity threat, and two more appear in its place? At RSA Conference 2018 Asia Pacific & Japan, we know that's also your reality. Which is why we help you stay on top of the latest issues and solutions. And as a great supporter of CIO Academy Asia, you'll enjoy a S$100 discount when you register for RSAC 2018 Asia Pacific & Japan using code 58ACIOAAFD. . Attend expert-led sessions and forward-thinking keynotes. Demo cutting-edge products and solutions. Network with peers and take your skills—and your career—to the next level.
---
About RSA Conference
Information is power. And wherever there's power, there are people looking to steal it. But that's also where you'll find us. We're RSA Conference. And we're here to stand against cyberthreats around the world.
That means being here for you. Connecting you with the people and insights that will empower you to stay ahead of cyberthreats. We do this through our online outreach and with our events around the globe. And we make a great host, if we do say so ourselves.
Some say it's impossible to stay ahead of cybersecurity threats. We disagree. We'll always be here as your go-to resource for exchanging ideas, learning the latest trends and finding the solutions for a more secure tomorrow.