Journey from Data to AI: Impact on Jobs and Skills of Data Professionals
SkillsFuture Singapore is proud to partner with CIO Academy Asia and Pluralsight to bring you the 3rd Jobs-Skills Insights Webinar.
The last few years have seen an increasing demand for Data Professionals across all industries. This is expected to rise further as more organisations realise the need for more data-driven decision-making. Who are the Data Professionals? What are their job roles and how different are these compared to other IT roles in the disputed world? In this webinar, CIO Academy Asia and Pluralsight will offer insights into the skill sets and variety of roles performed by Data Professionals, and how AI tools are making data management easier.
Gain Insights on
Different job roles of Data professionals
Skills in demand for Data Professionals
Impact of technological changes on jobs
This is an exclusive invite to IHL colleagues and CIO Academy Asia members.
Please feel free to forward it to your colleagues who may benefit from the session.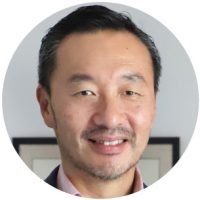 Koh Kok Tian
Deputy CEO, CIO Academy Asia
Kok Tian joined CIO Academy Asia on September 2018. As Deputy CEO, the role is both strategic and operational, in engaging a community of some 15k digital leaders across ASEAN, to navigate the many disruptions in the new digital landscape. Some of the notable projects incepted since he joined are:- a car-dossier pilot built on blockchain to encapsulate the entire life cycle of a vehicle in Singapore; working on a tech skills IQ/roles IQ "barometer" for the industry that will allow our community to understand where the skills gaps are on a "real time" basis and how to close this skills gap; collaborating with a European Fintech partner to launch a private equity platform that will create more options for the start ups fund raising eco
system.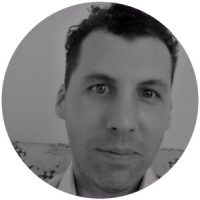 Damon Soards
Enterprise Account Director, Pluralsight
Damon has been working in the field of learning technologies for over fifteen years, with extensive experience on the ground in Asia and EMEA. Originally from the UK, he is based in Singapore and has been managing the region with Pluralsight for over two years to help expedite the growth and adoption, democratising technology skills for organisations at home and throughout APAC. He supports organisations who are either just beginning their transformation, already in the heart of it or coming out the other side and seeking the next phase.
About CIO Academy Asia
CIO Academy Asia brings together a community of technology and business leaders from across Asia.They actively engage their community in thought leadership programmes and initiatives to create mindshare, share global best practices, lessons learnt and highlight use cases that will enable better outcomes for digital transformation for organisations from different industries.
About Pluralsight
At Pluralsight, they believe everyone should have the opportunity to create progress through technology and develop the skills of tomorrow. With assessments, learning paths and courses authored by industry experts, their platform helps businesses and individuals benchmark expertise across roles, speed up release cycles and build reliable, secure products.