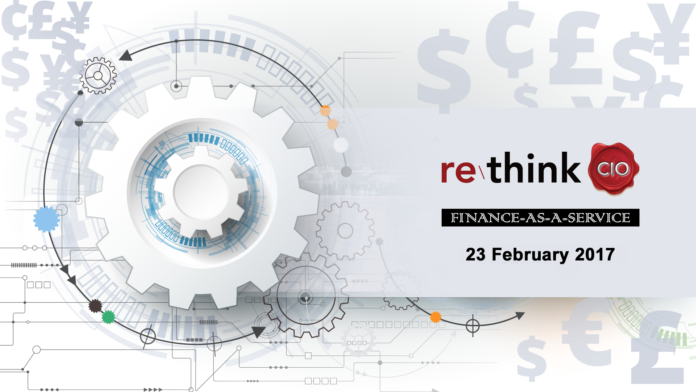 Much has been said about how technology is disrupting financial services, but what does it mean to you and your organisation?
Here are some of the best minds of the financial tech domain who will be speaking at our upcoming reThink CIO: Finance-as-a-Service Forum on 23 February, and share some insights into how you can chart a new course and reshape the financial business, leveraging fintech.
SOPNENDU MOHANTY
---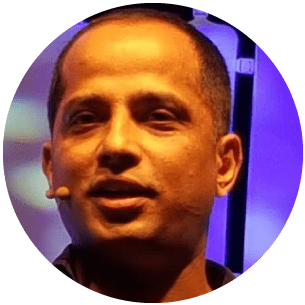 Mr Sopnendu Mohanty is responsible for creating development strategies and regulatory policies around technology innovation to "better manage risks, enhance efficiency and strengthen competitiveness in the financial sector".  Prior to joining MAS, Mohanty was with Citibank as their Global Head of the Consumer Lab Network and Programs, which included driving innovation programs and managing innovation labs across multiple geographies globally.
Mohanty has spent 20 years in the APAC region and held various roles in technology, finance, productivity, and business development.  He was Citibank's APAC regional head of Branch operations along with heading the Consumer Innovation Lab in Singapore. He spent a significant time in Japan, where he was Citibank's Retail Business Development head and also did leadership stints in various functions within operations and technology.  Globally, he played a significant subject matter expert role in driving Citibank's global smart banking program, to transform bank's physical network to digital first, smart & innovative, client centric and highly delightful customer engagement center.
Mohanty has co-authored various patented work in area of retail distribution of financial sector. He is based in Singapore, loves travelling, reads history and pursues culinary innovation as a hobby. He was in the list of Fintech's Most Powerful Dealmakers of 2016 by Institutional Investor.
EMMANUEL DANIEL
---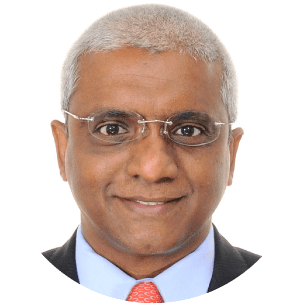 Emmanuel Daniel is the founder of The Asian Banker, the most respected financial services industry intelligence provider in the market. Established in 1996, The Asian Banker is the most authoritative repository of benchmarking and best practices in the financial services industry. Emmanuel has built a reputation for incisive commentary and analysis of critical issues affecting the industry and in Asia Pacific. He has direct access to a broad spectrum of CEOs, decision makers, and major players in the industry. His conversations and interviews with some of the leading personalities shaping our world today are found in www.thebankingconversation.com
He is the principal author of several reports and surveys that are widely used by practitioners. Emmanuel also speaks regularly at global events and is highly sought after with leading institutions and government agencies on developments in the industry.  He is also an associate member of The Asia Society.
Emmanuel was awarded the prestigious Citibank Excellence in Journalism Award for the Asian region in 1999 for his work on the impact of the Internet on banking. Trained as a lawyer, he graduated from the National University of Singapore and the University of London. He is an avid scuba diver and has cultivated a lifelong passion of train rides.
ONG-ANG AI BOON
---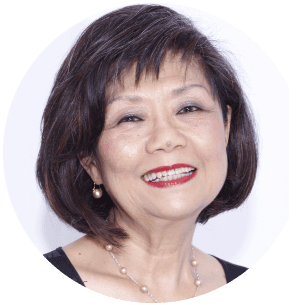 Mrs Ong-Ang Ai Boon is the executive Director of The Association of Banks in Singapore (ABS).  She was appointed in 1982 and has since led the ABS with her extensive regulatory and operational experience in the banking industry.
Mrs Ong started her career in banking with Chung Khiaw Bank Ltd in 1969.  Prior to her position at ABS, Mrs Ong was with the Monetary Authority of Singapore (MAS) from 1971 till 1981 where she held several key positions during her tenure.
The Association represents the interests of the banking industry (both local and foreign banks: 156 as at to-date) and among other functions, work to establish a sound banking structure in co-operation and consultation with MAS.
SANJEEV MEHRA
---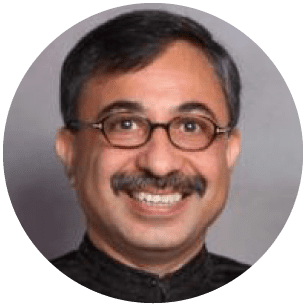 Sanjeev is Managing Director and Head of Global Product Development at Citibank N.A., Singapore Branch. He is responsible for delivering software products, projects and services to Citi's Global Consumer Banking business globally and is a key enabler of its business strategy.
An acknowledged thought leader, Sanjeev has a strong record of leadership in driving innovation, integrating new technology, conceptualizing new capabilities and creating ecosystems that rapidly build and deploy software at a global scale. He is also a recognized key note speaker at international banking forums.
With 25 years of International financial services and technology experience, Sanjeev has held numerous leadership roles and was instrumental in leading several 'industry first' transformative programs including Rainbow and Smart Banking throughout his career at Citi. He also contributed to the success of the bank's patent on the Smart Banking ecosystem during this time.
Sanjeev graduated with a Bachelor of Technology, (Engineering), and an MBA from the Indian Institute of Management in India, Bangalore.
EDUARD FABIAN
---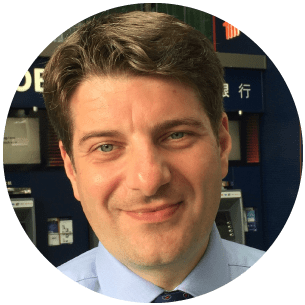 Eduard is Managing Director, Head Group Technology of UOB and is responsible for driving the formulation and implementation of the overall technology strategy and IT architecture design for the UOB Wholesale and Retail Banking businesses. Eduard also directs the day-to-day operations of the UOB Group Technology organisation across 4 subsidiaries (i.e., Malaysia, Indonesia, Thailand and China) and 15 global branches. Having joined UOB from Citi, Eduard has had extensive experience in managing bank technology teams which are distributed across the US, Europe and Asia and leading these teams into winning several prestigious industry awards such as the Asian Banker Technology Innovation Award for Mobile Banking in 2016; the Global Finance Best Bank for Liquidity Management in 2015; the Mobile World Congress's Best Mobile App for Enterprise in 2015.
Prior to joining the financial services industry, Eduard has served in several leadership positions in technology and software development, including helming Oracle's newly established Cloud Services Engineering team in Oracle's European Software Development Centre in Romania. Eduard holds a Bachelor's degree in Computer Science.
SANDRA STONHAM
---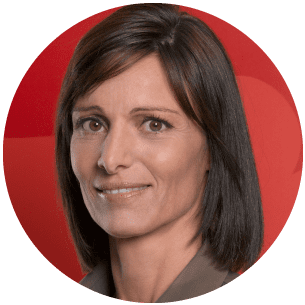 Sandra Stonham has been with DBS since September 2008 as a Managing Director for Technology & Operations. She heads the technology and operations team for Treasury and Markets, as well as running the IT Shared Services group.
Stonham is an industry veteran with 29 years of experience and has spent the last 23 years in Asia.  Prior to joining DBS, she spent 8 years holding progressively senior positions with regional responsibilities in Morgan Stanley, Hong Kong, becoming Head of IT for Asia (ex-Japan). Before Morgan Stanley, Stonham's introduction to Asia was with Standard Chartered, Hong Kong, also in Information Technology.
A British citizen, Stonham holds a Bachelor of Engineering Degree from Imperial College of Science and Technology in London, United Kingdom.
---
Visit our website to view the rest of our distinguished speakers and learn more about our programme. Registration is still open to CIOs, CISOs, Head of Technology or Operations from the financial services industry.