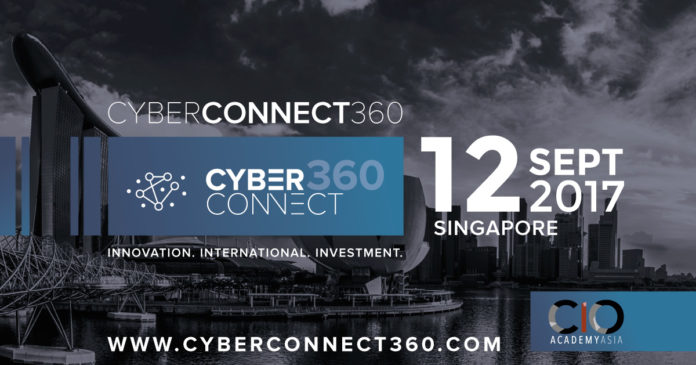 12 September 2017
SGX Centre, Singapore

http://cyberconnect360.com/
CyberConnect 360 is organized by Axis Innovation, a Tel Aviv based global advisory firm behind over 30 international events, Jubilee Capital, a Singapore based Venture Capital fund, and in partnership with the WSJ Pro Cyber Security, a leading publication on cyber news and research. The conference will offer a fresh and important perspective on cyber security through international speakers, cutting edge cyber startups, real workshops, and discussions on threats from both a technology and business angle. CyberConnect 360 will provide critical insights, practical tools, and valuable networking to handle future cyber threats and industry changes.
CyberConnect 360 will cover a full range of issues faced by executives including protecting companies and executives, dealing with multiple aspects of breaches, the vulnerabilities of critical infrastructure, cyber-insurance, how to work with government cybersecurity authorities and regulators, and more. Participants will examine real-life scenarios – including case studies of companies that have suffered cybersecurity breaches and how the hackers carried out the attacks – while providing insights and essential workshop exercises. It will also showcase leading cybersecurity startups from around the world – handpicked and curated for this event – presenting their cutting edge innovations for investment and POC potential.