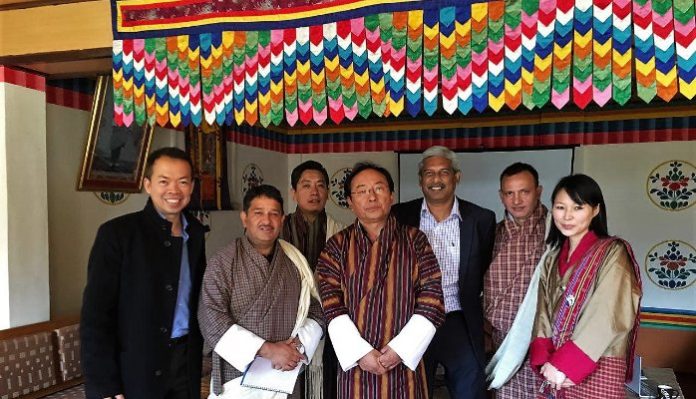 By Glen Francis (President, CIO Academy Asia)
I've been involved in numerous conferences and events across the world as a CIO and while helping out in various associations and academic institutions, I have seen some great events that were special for a number of key factors.
Many conferences were just touch and go, and I returned without having made new friends. The ones I enjoyed were the ones that allowed me the time to build that extra mental connection, knowing that I could reach out to this person for help as and when I needed to.
The upcoming ConnectGov Leader Summit 2016 in Bhutan will be one of those special events.  Over 3 days in July, more than 100 CIOs will share insights and actionable strategies to manage digital disruption at ConnectGov Leader Summit 2016.  It's an exclusive gathering of top CIOs and CISOs from the Asia-Pacific region and from governments and corporations.  I am very excited that key players from governments and NGOs like the World Bank, Interpol, governments of  Bhutan, Catalonia (Spain), Singapore, Malaysia, Phillipines etc and global/regional businesses from Asia, who are all at the forefront of innovation and transformation, will be coming for ConnectGov taking place from 24-27 July 2016 in Bhutan.
Why Bhutan?  Having organized several events myself, I thought it would be a nice challenge to take on the less beaten track, do it in a place less travelled and a place for all to remember.
The highlights of my other organized trips included visiting the particle collider CERN in Switzerland and meeting up with the folks who put the London Olympics together. It is hard to top CERN as CIOs got to travel over a 130 meters underground to see the huge machine that shoots protons out at the speed of light.
Nonetheless when a friend and colleague of mine, Rama, told me that he was helping Bhutan with their industry development masterplan, I could not hide my excitement as we both knew this is one ideal place for tech leaders to discuss critical business matters.  It is afterall a nation reputed for happiness.
It did help as I have visited Bhutan once before and the joy I felt is hard to explain. It has something to do with their culture, their friendly authentic people, the simple life and the breath-taking nature that one remembers. It did help that everyone in Bhutan spoke good English as well.
Rama did a terrific job to pull together a dynamic team to curate the program content for the summit, learning along the way to overcome various challenges. We are so appreciative of Bhutan's Ministry of Information and Communication for their utmost support in hosting this summit as well.
Having both private sector CIOs with Government ICT leaders and CIOs together in one place will generate many interesting discussion points, debate and ultimately some common understanding on how to deal with this disruptive world that we are all in.  That's why we called this event ConnectGov (connecting with Gov).
By CIO Academy Asia