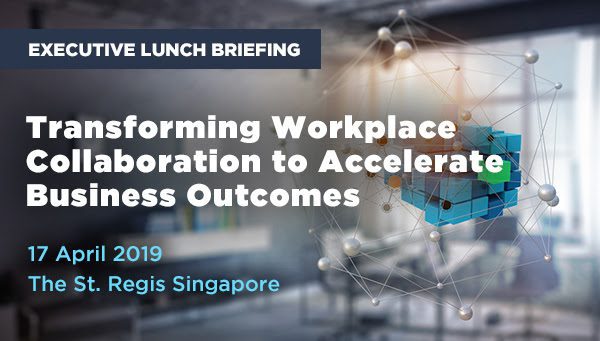 In the digital economy, the lines between professional and personal time and space have blurred. As organisations strive to digitally transform, they are looking to hire and retain digitally savvy talent who demand ubiquitous access to productivity applications and tools with flawless user experience, regardless of the location or device they use. In addition to usual IT productivity tools, emerging technologies such as IOT and AI are increasingly being used to enhance workforce productivity, and are becoming more pervasive in the workplace. IT is not a sole enabler of workplace productivity any more, and is increasingly required to partner with other lines of business such as HR, facilities and operations, to offer the optimal technology solutions and processes for the new style of work.
Glean insights from a unique dialogue between Chief of Digital (CDO) and Chief of Human Resources (CHRO), exploring how a large global organisation has successfully integrated digital productivity toolkits into its workforce through cross-functional partnerships, and modern workplace policies.
Come and join other industry leaders to discuss the best practices for deploying workplace of the future. You will learn about modern-day technology stack, designed to enable productivity, through leverage of cloud-enabled productivity tools powered by Intel® and emerging technologies such as IOT and AI in a seamless and secure way.
Event Details
Venue : St. Regis Singapore
Date : 17 April 2019, Wednesday
Time: 11.30am – 2.15pm
In Partnership with Dell Technologies