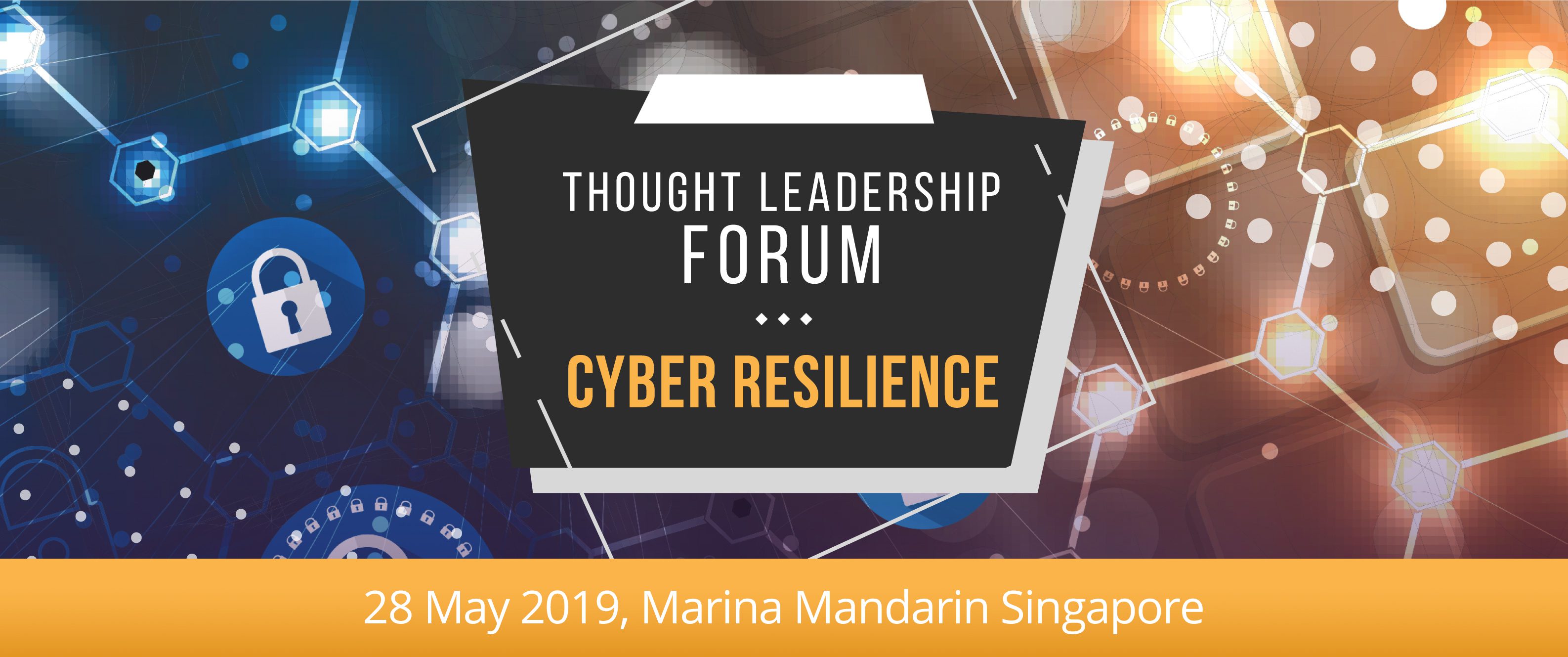 Strategic Priorities for a Cyber Resilient Organisation

Organisations today are faced with a fast-changing, highly connected business landscape. As the cybersecurity threat landscape grows in complexity, technology and info-security leaders must shift to an offensive position against malicious attacks.
Security leaders are now expected to effectively communicate and engage with board members on risk management strategies, embed new cyber security within a seamless digital user experience and integrate dedicated solutions to protect their various digital systems.
This Thought Leadership Forum is an exclusive gathering for technology and security leaders to exchange views on the approaches to cybersecurity management, next generation technologies and strategic priorities for a future-ready cyber-defence strategy.

This half-day Forum will cover:
How robust security toolkits can be integrated to isolate employees and customers from malicious internet content, while delivering a frictionless online customer experience.
How organisations are leveraging the broader community through initiatives such as bug-bounty programmes and threat intelligence sharing.
Case studies about how advanced technologies like blockchain can be adopted to secure your digital partnership ecosystem.
How technology and security leaders can build well-integrated cybersecurity toolkits to protect business-critical assets in a zero-trust security architecture?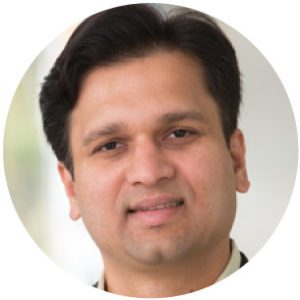 Suchit Mishra
Head, Information Security, Grab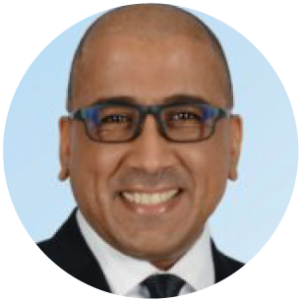 Murari Kalyanaramani
Executive Director, Security Technology Services
Standard Chartered Bank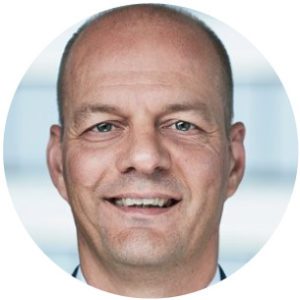 Tom Sprenger
Chief Technology Officer
AdNovum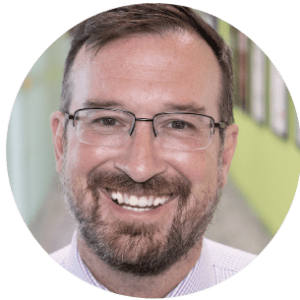 Kevin O'Leary
Field Chief Security Officer
Palo Alto Networks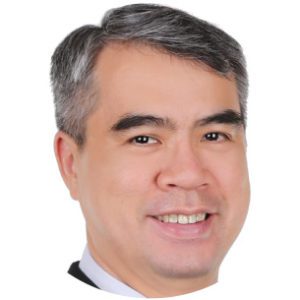 Leonard Sim
Head of Presales, Asia Pacific
Kaspersky Lab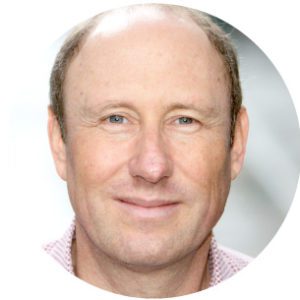 Amir Ben-Efraim
Co-founder & CEO
Menlo Security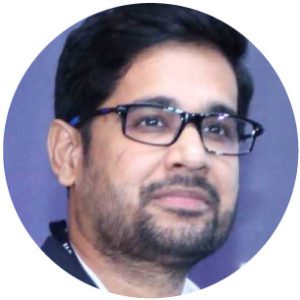 Gaurav Mahendru
Senior Advisory Solution Consultant, Security and Risk
ServiceNow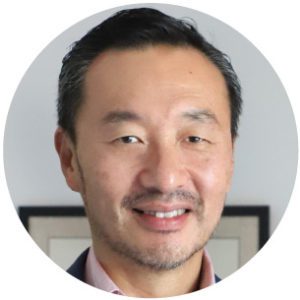 Koh Kok Tian
Deputy CEO
CIO Academy Asia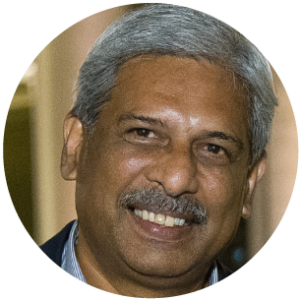 P. Ramakrishna
CEO
CIO Academy Asia
AGENDA

11:30AM – 12:30PM Networking Lunch
---
12:30PM – 12:40PM Opening Remarks by CIO Academy Asia
---
1. MINIMISE CYBER-VULNERABILITIES WHILE ENABLING GREATER DIGITAL CONNECTIVITY
12:40PM -01:05PM KEYNOTE | Network Isolation: A Key Requirement for the Modern Security Architecture
Recent high-profile breaches demonstrate that the threat landscape is constantly evolving, and modern security technologies are unable to protect companies.  The industry seems to have accepted that prevention fails, and detection and response are the answer.  The problem is once prevention fails, it's too late, and detection is bound to fail as well.  Network isolation disrupts this paradigm, and it is a key requirement for any organisations modern security architecture.
01:05PM – 01:10PM MODERATED QnA

Amir Ben-Efraim, Co-founder & CEO, Menlo Security
Moderator: CIO Academy Asia
---
2. MODERNISE SECURITY OPERATIONS THROUGH PROACTIVE INTERVENTION AND THREAT RESPONSE AUTOMATION
01:10PM – 01:30PM KEYNOTE | Managing Risks with Threat Intelligence
– Leonard Sim, Head of Presales, Asia Pacific, Kaspersky Lab

We need to move from a reactive security model to a proactive security model based on threat intelligence.
Don't just wait for threats to happen, proactively block them before they reach
Move beyond threat intelligence to tactical and strategic threat intelligence
SOCs are made up of PPT – People, Process & Technologies. Don't neglect the People

---
01:30PM – 01:40PM Moderated Q&A
---
3. INTERGRATE CYBER-SECURITY CAPABILITIES BY DESIGN IN NEW DIGITAL TOUCHPOINTS WITHOUT COMPROMISING USER EXPERIENCE
01:40PM – 02:20PM PANEL DISCUSSION | Key Imperatives to Secure the Digital Customer Experience

– Tom Sprenger, CTO, AdNovum
– Suchit Mishra, Head, Information Security, Grab
– Kevin O'Leary, Field Chief Security Officer, Palo Alto Networks
– Gaurav Mahendru, Senior Advisory Solution Consultant, Security and Risk, ServiceNow
– Murari Kalyanaramani, Executive Director, Security Technology Services, Standard Chartered Bank
---
02:20PM – 02:30PM Tea Break
---
4. MITIGATE THIRD-PARTY CYBER-RISK & ENHANCE SECURITY WITHIN A CONNECTED SUPPLY CHAIN
02:30PM – 04:00PM WORKSHOP I | Secure Blockchain for Business
– Tom Sprenger, CTO, AdNovum

Modern business models are based on ecosystems, focusing on objects or services in which various private and public actors are involved. AdNovum thus launched 'Secure Blockchain for Business', a platform that facilitates the efficient creation and operation of blockchain-based business ecosystems, enabling trusted and seamless business interactions across different industries, markets and companies.
2:30PM – 3:00PM | Secure Blockchain for Business
3:00PM – 3:45PM | Roundtable Discussion – How will Blockchain Fortify Cybersecurity?
How Blockchain technology is changing the entire ecosystem
Security and other challenges when adopting blockchain to solve a business problem
3:45PM – 4:00PM | Sharing Session from Roundtable Discussions
---
5. DEVELOP SUSTAINABLE AND DYNAMIC CYBERSECURITY TOOLKITS TO KEEP PACE WITH EVOLVING BUSINESS OPERATING ENVIRONMENTS
04:00PM – 05:30PM WORKSHOP II | From the Edge to the Core – Building an Integrated Cybersecurity Toolkit
– Kevin O'Leary, Field Chief Security Officer, Palo Alto Networks
Security fads come and go, however the key to developing a sustainable and dynamic cybersecurity strategy that is adaptable to different cyber-threat landscapes is a strategic, where fragmented solutions are well integrated and that the right tools are employed in the right operating environments to provide end-to-end protection from the edge to the core.
4:00PM – 4:30PM | From the Edge to the Core – Building an Integrated Cybersecurity Toolkit
4:30PM – 5:15PM | Roundtable Discussion – Leveraging Cybersecurity as an Enabler to Digital Transformation
Shaping People, process, technology and culture to develop a robust and dynamic cybersecurity strategy
Integrating cybersecurity by design into new digital projects

5:15PM – 5:30PM | Sharing Session from Roundtable Discussions
---
05:30PM – 05:45PM Closing Remarks by CIO Academy Asia
---
05:45PM – 06:30PM Networking Cocktail
---

AdNovum is a premier Swiss IT company specializing in demanding IT projects. Its tailored solutions meet the highest of quality requirements in the tradition of Swiss engineering.
AdNovum provides a full suite of IT services, ranging from IT architecture and security consulting and the conception and implementation of customized business and security solutions, to maintenance and support. In addition, AdNovum's offerings includes the decades-proven NEVIS security suite deployed by renowned companies across various industries, including the public sector.
AdNovum was founded in 1988. At its headquarters in Zurich and its offices in Bern, Budapest, Lausanne, Budapest, Lisbon, Ho Chi Minh and Singapore the company employs over 600 staff today, 70 percent of whom are software engineers with a master's degree. For more information, visit https://www.adnovum.ch/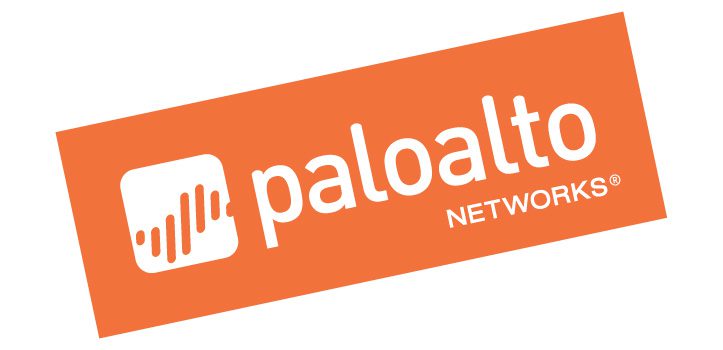 Palo Alto Networks is a global cybersecurity leader, known for always challenging the security status quo. Our mission is to protect our way of life in the digital age by preventing successful cyberattacks. This has given us the privilege of safely enabling tens of thousands of organizations and their customers. Our pioneering Security Operating Platform emboldens their digital transformation with continuous innovation that seizes the latest breakthroughs in security, automation, and analytics. By delivering a true platform and empowering a growing ecosystem of change-makers like us, we provide highly effective and innovative cybersecurity across clouds, networks, and mobile devices. Find out more at www.paloaltonetworks.com.

Kaspersky Lab is a global cybersecurity company founded in 1997. Kaspersky Lab's deep threat intelligence and security expertise is constantly transforming into security solutions and services to protect businesses, critical infrastructure, governments and consumers around the globe. The company's comprehensive security portfolio includes leading endpoint protection and a number of specialized security solutions and services to fight sophisticated and evolving digital threats. Over 400 million users are protected by Kaspersky Lab technologies and we help 270,000 corporate clients protect what matters most to them. Learn more at www.kaspersky.com

Menlo Security protects organizations from cyberattacks by seeking to eliminate the threat of malware from the web, documents and email. Menlo Security's cloud-based Isolation platform scales to provide comprehensive protection across enterprises of any size without requiring endpoint software or impacting the end user experience. Menlo Security is trusted by major global businesses, including Fortune 500 companies and financial services institutions, and backed by General Catalyst, Sutter Hill Ventures, Engineering Capital, Osage University Partners, American Express Ventures, Ericsson Ventures, HSBC, and JP Morgan Chase. Menlo Security is headquartered in Palo Alto, California. For more information, visit https://www.menlosecurity.com.

ServiceNow (NYSE: NOW) is the fastest-growing enterprise cloud software company in the world above $1 billion. Founded in 2004 with the goal of making work easier for people, ServiceNow is making the world of work, work better for people. Our cloud-based platform and solutions deliver digital workflows that create great experiences and unlock productivity to approximately 5,400 enterprise customers worldwide, including almost 75% of the Fortune 500. For more information, visit www.servicenow.com