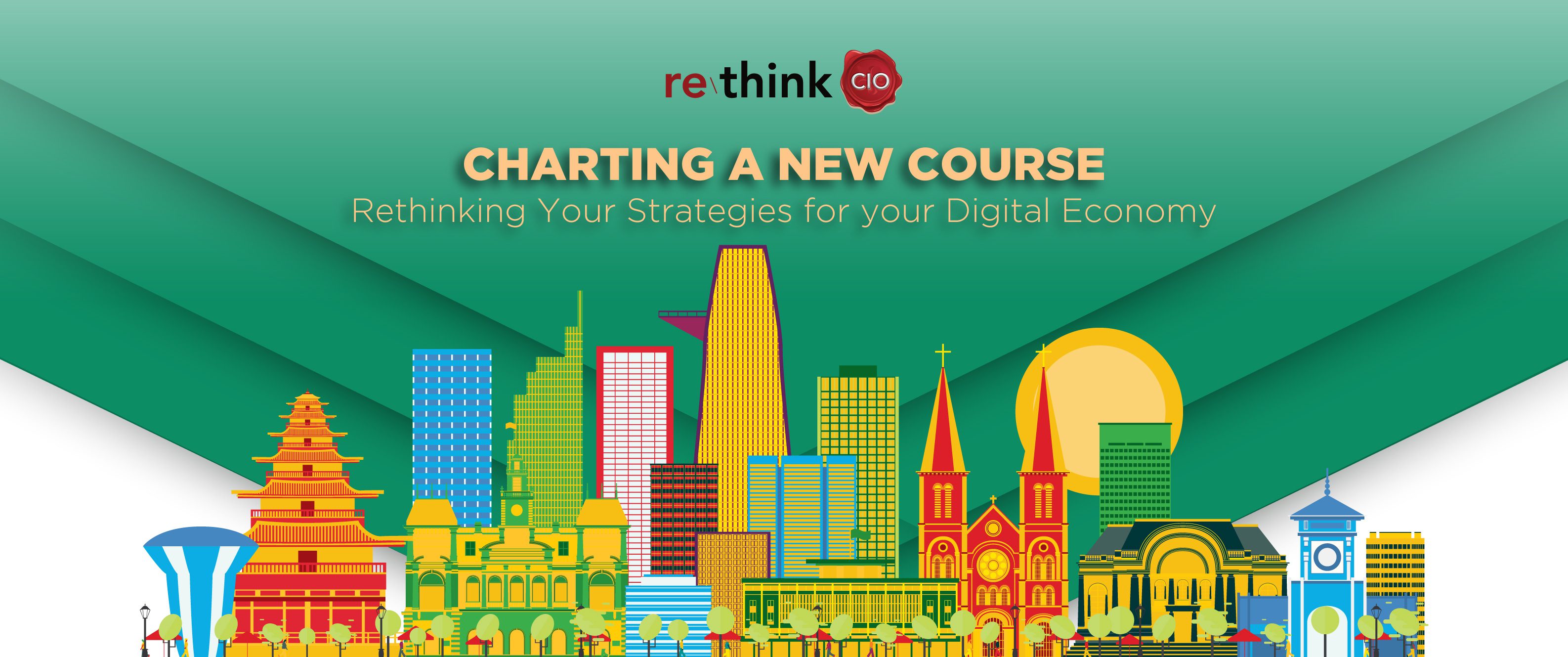 ---
15 May 2019
Sheraton Saigon Hotel & Towers
---
CHARTING A NEW COURSE: Rethinking Your Strategies For The Digital Economy
The rise of disruptive technologies has fundamentally changed how organisations remain relevant. CIOs are now challenged to adapt to this new global transformation. In order to achieve this, they have to break away from traditions and rethink how they can strategise to transform their organisations. This will involve CIOs coming up with innovative approaches in managing an IT organisation of the future.
The reThink CIO Forum series is CIO Academy Asia's initiative to bring together some of the best practitioners to rethink the role of a CIO in organisations.
During this forum, you will gather thought-provoking insights on how the evolving IT trends and strategies can lead to reframing business models and creating value for your organisation. The session will also help to promote intuitive observation, stimulate reflective conversations and foster deeper reflections.
This forum will focus on the following three key areas to help technology leaders chart a new course and rethink their strategies for the digital economy.
reThink:
DIGITAL LEADERSHIP
reThink:
CYBERSECURITY & RISK MANAGEMENT
reThink:
DIGITAL STRATEGY
FEATURED GUEST SPEAKERS & MODERATORS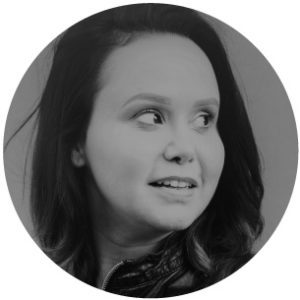 Magda Chelly
Managing Director, Responsible Cyber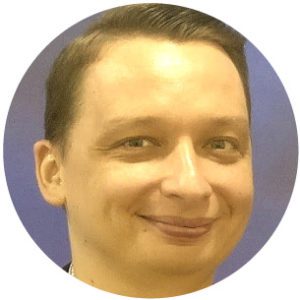 Genady Chybranov
CTO Financial Services APAC, Hitachi Vantara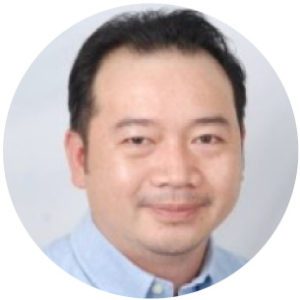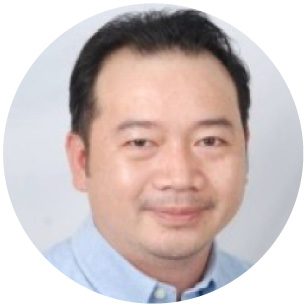 Dao Thanh Tu
CIO, Prudential Vietnam Assurance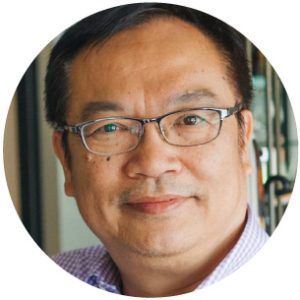 Dr Dinh Quang Nuong
Deputy CEO & CIO, Nguyen Hoang Group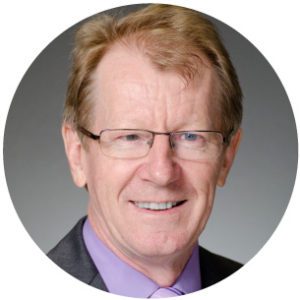 Gordon Heap
General Manager, DXC Technology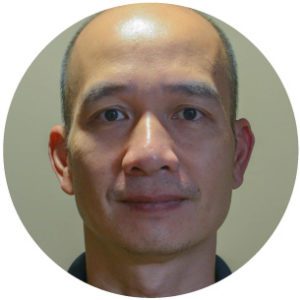 Nguyen Tuan Hung
Country Sales Director, Nutanix Vietnam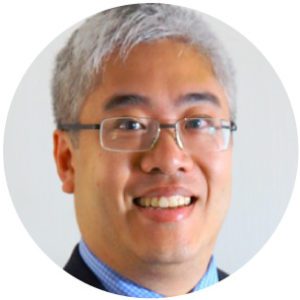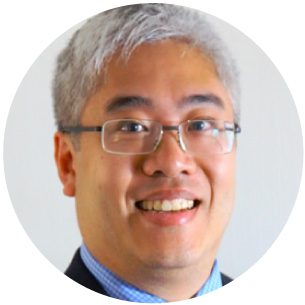 Lui Sieh
Principal Consultant, CIO Advisory
SynergySynq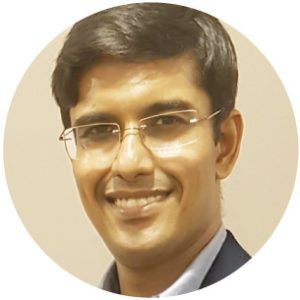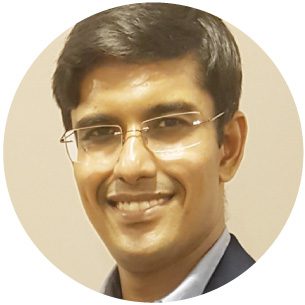 John Masud Parvez
CIO, Hoan My Medical Corporation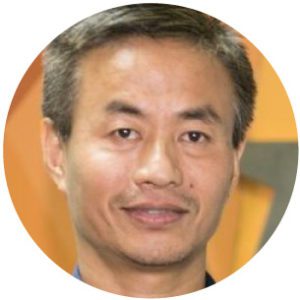 Duc C. Nguyen
Director, Votiva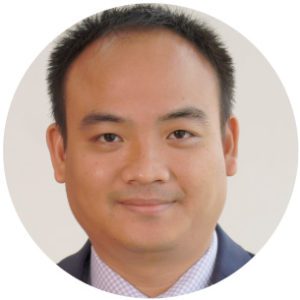 Nguyen Van Giap
Country Manager, Lenovo Vietnam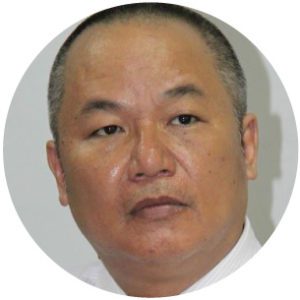 Phi Anh Tuan
Chairman & CEO, PAT Consulting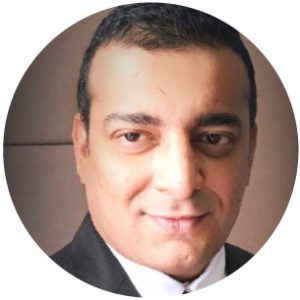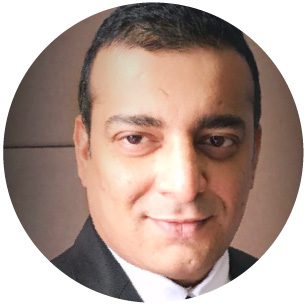 Rahul Shinde
CIO, Cola Beverages Vietnam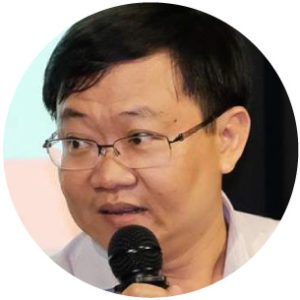 Vu Thai Ha
Founder & Director, Life+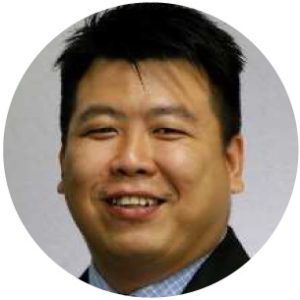 JP Yu
Business Director, RSA NetWitness APJ
RSA, Dell Technologies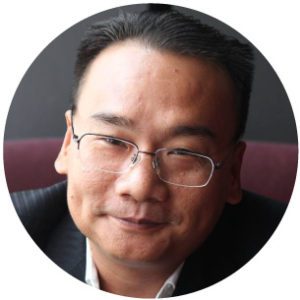 Peter Phuc Huynh
President, CIO Vietnam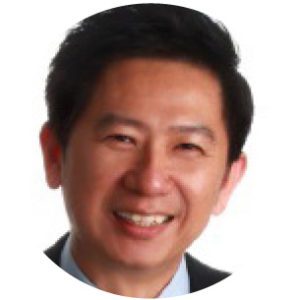 Low Aik Lim
Director of International Relations, CIO Academy Asia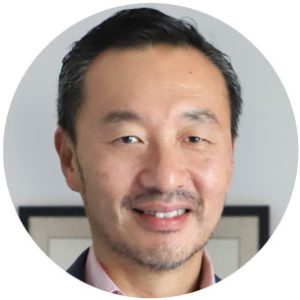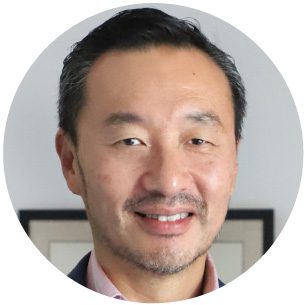 Koh Kok Tian
Deputy CEO, CIO Academy Asia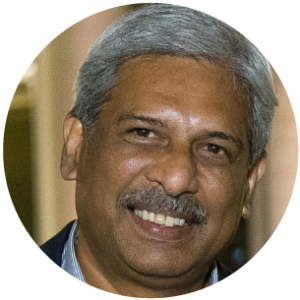 P. Ramakrishna
CEO, CIO Academy Asia
AGENDA
Day Programme
08:30 Registration
---
09:00 Welcome Address by P.Ramakrishna – CEO, CIO Academy Asia
---
09:10 KEYNOTE | Reaching your Destination in the New Digital Roadmap

New disruptive digital technologies are radically changing the business landscape and reshaping the nature of competition and revolutionalising the whole customer experience. In this environment, business and technology leaders have to navigate these uncharted waters by not fearing, but leveraging powerfully on these game changing technologies. What are the measures leaders have to put in place to thrive in the 4th Industrial Revolution era?
Speaker: Dao Thanh Tu – CIO, Prudential Vietnam Assurance
---
09:30 KEYNOTE | Accelerating Digital Transformation with The Enterprise Cloud Platform

Competing in the digital age presents organisations with several challenges. How do enterprises del with the fast speed innovation springing up from startups challenging the status quo? Or disruptors threatening to change the dynamics in your own industry verticals? During this session, insights will be shared on how organisations can be agile, forward looking and innovate to stay competitive. This is survival in the Digital Age where firms need to Think Big, Start Small and Act Fast.
Speaker: Hung Nguyen – Country Sales Director, Nutanix Vietnam
---
09:50 PANEL DISCUSSION | Building an Effective Ecosystem for the 4th Industrial Revolution
The digital economy is characterised by change and the speed of those changes, presenting businesses with potential opportunities. The Panel will share how open innovation and partnerships (with customers, with business allies, with competitors, with startups) allow firms to win in the digital economy. Panel participants will also share best practices on using digital technologies to drive innovation and growth.
Panellists:
Phi Anh Tuan – Chairman & CIO, PAT Consulting Ltd
Gordon Heap – General Manager, DXC Technology
Hung Nguyen – Country Sales Director, Nutanix Vietnam

Moderator : P. Ramakrishna – CEO, CIO Academy Asia
---
10:30 Coffee/Tea Break
---
10:45 KEYNOTE | Operationalising the Modern-day Digital Strategy to Reshape the Customer Experience

Customer expectations are changing rapidly these days. Enhancing the experience of customers is now key to every business. Organisations are increasingly rethinking how to leverage relevant technologies to engage customers more intimately. During this presentation, the speaker will share how technologies are being leveraged to improve customer experience.
Speaker: Gordon Heap – General Manager, DXC Technology
---
reThink: CYBERSECURITY & RISK MANAGEMENT
11:05 KEYNOTE | Managing Risk in the Digital World

In today's digital world, the nature of security and risk is transforming. Business leaders now understand that they can't protect their organisations from every risk so they need to create a sustainable set of controls and processes that balances their need to protect their businesses with their need to run them. Organisations need a unified way to manage risks associated with the adoption of digital business components such as cloud, mobile, IoT, third-party apps, and social, and then integrate that view of risk with their security operation to rapidly respond to threats prioritized by business context.  Join RSA expert who will share the three essential capabilities for managing digital risk.
Speaker: JP Yu – Regional Director, RSA APJ, RSA, a Dell Technologies Business
---
11:25 PANEL DISCUSSION | In a Dangerous World, What are the Guardrails to Protect our Digital Journey?
It can be paralysing just knowing how risky the cyber world is in the current environment of data breaches and hacking incidents. According to one cybersecuity report, the damage caused by computer viruses to end users in Vietnam reached a record of VND 14.9 bilion (or about USD642 million), a rise of 21% compared to 2017. As enterprises and public agencies in Vietnam wrestle with the hard work of building a digital economy and smart nation, what are the perimeters it need to build to defend the integrity and resilience of its digital infrastructure. The panel will guide the forum in rethinking our cyber defence posture in a fast changing field.
Panellists:
Vu Thai Ha – Founder & Director, Life+
Magda Chelly – Managing Director, Responsible Cyber
Masud Parvez John – CIO, Hoan My Medical Corporation
JP Yu –  Regional Director, RSA APJ, RSA, a Dell Technologies Business

Moderator: 
Low Aik Lim – Director of International Relations, CIO Academy Asia
---
12:05 Lunch
---
13:10 WORKSHOP | Industry Best Practices for Corporations – From a Hacker's Perspective

Security remains a perennial and complex concern and may become even more crucial in the cognitive era, as the impact of cybersecurity incidents will likely have a faster and wider reach than ever before. This session will cover approaches and tools which organisations can consider using, and case studies of what a few organisations have done to ensure good cybersecurity practices within.
Speaker: Magda Chelly – Managing Director, Responsible Cyber

---
reThink: DIGITAL TRANSFORMATION
13:50 KEYNOTE | Digital Transformation – Small Steps Execution to a Successful Strategy
"Digital transformation is not about technology, it's about strategy and new ways of thinking" – Professor David L. Rogers. Enterprise's leadership needs to rethink new way of doing business and redesign their business strategy to adapt themselves in a digital age. Case studies of successful digital transformation will demonstrate not only how important a long-term vision and strategy are but also a small, consistent and feasible execution plan.

Speaker : Nguyen Chi Duc – Director, Votiva
---
14:10 KEYNOTE | Workforce Mobility Transformation

Today's workforce is driven by technology and smart devices. Organizations are now equipping  their workforce for productivity while on the move. Be it from country to the other or one meeting room to another – the mobile workforce will be able to perform at its best at any time in any way.
Speaker : Giap Nguyen – Country General Manager, Lenovo
---
14:30 WORKSHOP | Digital Transformation – A Practitioner's Guide for Successful Outcomes

In January 2019, Forbes magazine carried an article emphasising the need for innovation in order for businesses to compete effectively. Disruptive technologies such as streaming and online commerce saw the business fortunes of Blockbuster video chain and Toys'R'Us nosedived. Both firms have not paid enough attention to continuous innovation. The reality of traditional firms having to steer through these transformative changes and yet having legacy systems to deal with are big challenges posed to senior executives. The presentations and panel discussion will address the following questions:
How can you make an assessment of your organisation's level of digital maturity?
How do you plan and execute your transformation journey?
Speaker : Lui Sieh – Principal Consultant, CIO Advisory, SynergySynq
---
15:10 Coffee/Tea Break
---
15:30 PANEL | reThink: Leapfrog through Digital Transformation

With the current drivers of the Fourth Industrial Revolution (4IR) such as cloud computing and artificial intelligence transforming our economies and industries, more business and technology leaders are increasingly becoming more aware of the impact of the emerging technologies on their world. The need to prepare themselves and equip their organisations to face the oncoming tidal wave of the 4IR is becoming vital to their survival and competitiveness.
Panellists:
Lui Sieh – Principal Consultant, CIO Advisory, SynergySynq
Dr. Đinh Quang Nương – Deputy CEO & CIO, Nguyen Hoang Group
Rahul Shinde – CIO, Coca-Cola Beverages Vietnam
Genady Chybranov – CTO, Financial Services APAC, Hitachi Vantara
Moderator:
Koh Kok Tian – Deputy CEO, CIO Academy Asia
---
16:10 ROUNDTABLE TOPICAL DISCUSSIONS
Small group/roundtable discussion, each co-facilitated by a technology expert and guest practitioner which includes the following topics :
1. Leveraging partnership ecosystems to drive business value
2. Achieving Cyber Resilience Against Today's Fast-changing Threat Landscape
3. People, Process, Technology: Strategic priorities for digital transformation 
4. Innovating for your customer: Delivering seamless digital experiences in an agile manner
5. Key Imperatives to developing Business-driven risk management strategy
---
16:50 Summary & Closing Remarks
---
17:00 End of Forum followed by Networking Cocktail
VENUE

The Sheraton Saigon Hotel and Towers is strategically located in the heart of Ho Chi Minh City. The multi-award-winning hotel is on the famous Dong Khoi Street, surrounded by the city's vibrant business and entertainment district. The 5-star hotel is just a short walk from popular attractions such as the Opera House, Ben Thanh Market, War Remnants Museum and Reunification Palace.