An Exclusive Preview to CIO Academy Asia's 2019 Executive Workshop Series, supported by Workforce Singapore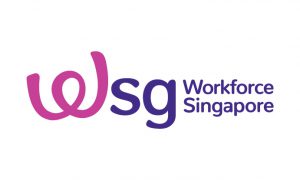 Cloud computing and blockchains, artificial intelligence and machine learning, advanced robotics and autonomous vehicles, smart technologies and the Internet of Things, 3D printing and additive manufacturing, social and collaborative systems, nanotechnology and quantum computing – these are the drivers of the Fourth Industrial Revolution (4IR) currently transforming our industries, economies and societies.

More business and technology leaders are increasingly becoming more aware of the impact of the above-mentioned emerging technologies on their world, especially in small and medium-sized enterprises (SMEs). They need to act on this realisation, prepare themselves and equip their organisations to face the oncoming tidal wave of the 4IR.
This half-day briefing session will bring together 25-30 Business and Technology Leaders, Directors, Department Heads and Executives in the mid-market businesses, who are ready for the next steps in their digital transformation journey.
At this event, expert speakers from CIO Academy Asia, Workforce Singapore and technology companies will share insights into:
Digital disruption: its drivers, the risks it poses, the opportunities it presents, and why organisation must respond.

The fundamental differences between digitisation, digitalisation and digital transformation.

Practitioners views and case studies detailing the strategies and implementations of successful digital transformation efforts in SMEs.

And sneak-preview of the upcoming Workshops module 

which will cover a comprehensive approach to evaluating 

organisation's digital maturity using a Digital Maturity

Model assessment tool, and how to craft winning

technology adoption strategies for long-term

business success.
DATE: 28 February 2019
TIME: 09:00 – 13:00 (Lunch will be provided)
VENUE: The Meeting Point @ One-North
73A Ayer Rajah Crescent, Singapore 139957

09:00 – 09:15 Registration Opens
09:15 – 09:30 Welcome Address
09:30 – 09:40 Opening Remarks
Speaker – Ong Kieng Hwee, Principal Manager, WSG
09:40 – 10:10 Keynote : Digital Transformation & Strategy
Speaker – Mohan Mirwani, Advisor, CIO Academy Asia
10:10 – 10:30 Case Study I
Speaker – Justin Chiah, Senior Director and General Manager, SEA and Taiwan, Aruba, a Hewlett Packard Enterprise company
10:30 – 10:50 Case Study II
Speaker : from UOB FinLab
10:50 – 11:05 Coffee/ Tea Break
11:05 – 11:55 Panel Discussion
Panellists
– Ong Kieng Hwee, Principal Manager, WSG
– Mohan Mirwani, Advisor, CIO Academy Asia
– Justin Chiah, Aruba, a Hewlett Packard Enterprise company
– UOB FinLab
11:55 – 12:00 Closing Remarks
12:00 – 13:00 Networking Lunch
For inquiries, please contact:

Chris Tan, Managing Director
Mobile No: +65 8188 1558, E-mail: chris@cioacademyasia.org

Adeline Tay, Head of Relations
Mobile No: +65 9859 0769, E-mail: adeline@cioacademyasia.org