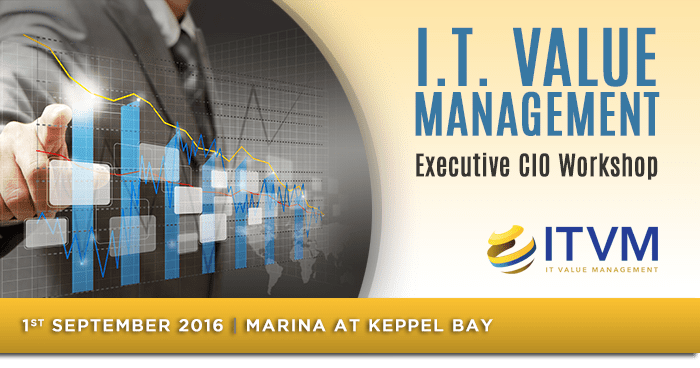 IT is undoubtedly central to creating value and therefore continues to account for a rising share of total investment. But defining, measuring, and maximising that value remains elusive. A study involving global CIOs showed that successful companies used IT to gain competitive advantage for their businesses. Analysing their approaches to IT helps to show how it can promote economic performance.
A key takeaway of the study is a call for CIOs to broaden their scope of action by adopting new levers, roles and governance practices that go beyond the purely technical and traditional IT capabilities.
While traditionally a CIO's main responsibility has been using standard practices and performance measures to maintain IT's asset value, CIOs must take on new roles – bridging functional silos – that may take them beyond their comfort zones. They will need to collaborate with executives in business units to work on major transformation projects, to coordinate strategic planning, or to manage investments collaboratively.

SUSHIL CHATTERJI
Strategic Advisor, CIO Academy Asia

Mr. Sushil Chatterji has over 35 years' experience in the IT industry since 1979. He is credited with bringing key IT industry leaders such as SAP to Asia via the establishment of a regional office in Singapore. Sushil is a strong proponent and authority in the Governance of Enterprise IT (GEIT) and a recognized pioneer in the fields of IT Value through his work creating ISACA's Val IT 2.0 framework in 2008, and his authorship of the ISACA practitioner's guide COBIT 5 for Business Benefits Realization.

KAI CHEONG LAU
CIO and Vice President, Singapore Management University

Mr. Kai Cheong Lau joined Singapore Management University (SMU) as Chief Information Officer in 2010. Prior to SMU, Kai Cheong was CIO of the Nanyang Technological University (NTU) where he led 2 departments; the Centre for IT Services and Centre for Educational Development. He was a member of a university committee chaired by the Provost tasked with revamping the undergraduate curriculum, he was also chairman of a sub-committee in developing the "Classroom of Tomorrow", chairman of a committee in implementing a technologically driven "Cool Campus" and a member of a core committee reporting to the President driving administrative excellence. Kai Cheong started his career with the National Computer Board (NCB), then transiting to InfoComm Development Authority (IDA) and held the position as a Senior Consultant in
the Government Chief Information Office.

CHER MING YANG
CIO, NatSteel Holdings
Mr Yang Cher Ming is the Chief Information Officer of NatSteel Holdings Since February 2011. He is currently responsible for NatSteel's IT strategy and management. Cher Ming is an IT leader with more than 25 years of experience in the IT industry in USA, Singapore, China, and India; focusing on IT professional service delivery, business consulting, strategic management, and corporate
transformation. He has proven track record in assuming multiple roles, building and leading organizations and teams. Before he joined Natsteel in 2011, he held strategic IT management roles with NCS, Arthur Anderson, Visa, and American Management Systems.

NG TIONG GEE
Senior Vice President, Technology, Resorts World Sentosa
Mr. Ng Tiong Gee brings with him over 30 years of experience in the Information Technology sector and in Strategic Human Resource management. He was the Chief Information Officer as well as the Chief Human Resource Officer of United Test and Assembly Center Ltd from 2008 to 2013. An accomplished C and Board level executive with proven success in building and leading high performance teams across multiple geographies, Tiong Gee has proven himself as a strategic thinker that is versatile in playing multiple roles at large and small corporations.

P. RAMAKRISHNA
Deputy CEO, CIO Academy Asia

Mr. P. Ramakrishna has been involved with the ICT domain for the public sector for more than 30 years from 1983-2014. He joined Infocomm Development Authority (IDA) in 1999, his last held position was Director of IDA's Industry Development Division. Prior to IDA, Rama worked in the Ministry of Defence for 16 years.
Event Details
Venue: Marina at Keppel Bay
Address: 2 Keppel Bay Vista, Singapore 098382
Date: 1st September 2016, Thursday
Time: Lunch at Prive, Level 1 – 12.00PM – 1.00PM
Workshop at the Island Suite, Level 2  – 1.00PM – 4.30PM