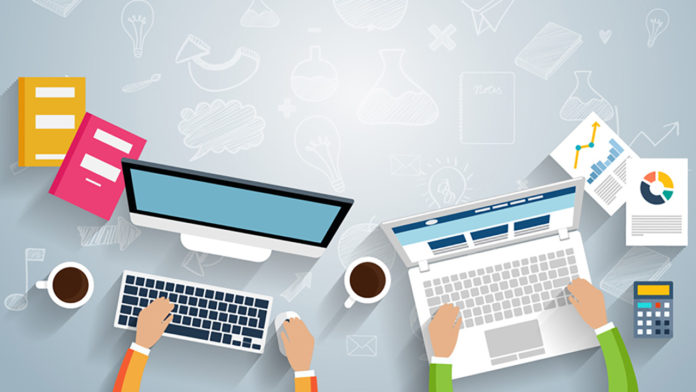 CIO Roundtable – Innovate and Transform your Business
hosted by CIO Academy Asia in partnership with Orange Business Services(OBS) & Cisco
5 April 2017
The luncheon talk kicked off with opening remarks from P. Ramakrishna (Rama), deputy CEO of CIO Academy Asia, who was the moderator for the session. Held at the Flutes restaurant, he set the tone for the topic on 'Innovate and Transform your Business' by defining the importance of innovation in today's Digital Age where the pace of change for business has gone into hyper speed. This scenario requires new mindsets in the way we use technology which should be more aligned by serving the 'business' of the organisation. He went on to say that innovation is the new mantra for businesses to survive. Although innovation may mean different things to different people but it all boils down to how it is applied in 3 key areas; People, Process and Technology.
Toh Seong Wah, the CEO for the Energy Market Company (EMC) was subsequently introduced to share his thoughts on how innovation has made a big competitive difference to the energy sector which he operates in. EMC is the main wholesaler for the electricity market in Singapore. It serves 5.4 million Singaporeans electricity on a daily basis, it is quite challenging to keep pace with policy changes and especially demand/supply rules which changes by the hour. In the past, most of his system capabilities were hardwired, making it difficult for EMC to respond real-time to the fast-changing business environment. They have since transformed their legacy system into one that is more agile and more responsive to the current business needs. This was done by partnering, Orange Business Services(OBS), a strategic decision which was made and has paid off handsomely so far. Their innovation efforts invested in their digital transformation journey has helped them to be more competitive.
OBS and Cisco both shared actual case studies through their partnerships and how they have made strategic contributions to global enterprises by making them more competitive in their digital transformation journeys.
Radhey Shyam, COO, APAC IT of AIG queried about the definition of innovation, whether it is just tweaking and improving existing processes or should it be by completely overhauling and replacing traditional ways of doing things. This triggered a good discussion on the various approaches adopted by different CIOs representing different industries. Yang Cher Ming, CIO of NatSteel, a manufacturing company, said he is always faced with this dilemma of deciding how and when he should take certain risks in adopting disruptive technologies like for example 3-D printers for the construction sector since the technology is still not quite matured yet. In response to this, Tan Yee Tiang, VP Technology and Operations APAC of Walt Disney said that she also is faced with a similar dilemma for the entertainment industry but her approach is to treat innovation with business value, different industries in different countries will have to determine the value which they have to deliver in accordance to different timeframes with respect to short, medium or long term goals.
Bernard Lee, Group CIO of YTL Power International, shared his approach to innovation by relooking at his business model rather than from a just a technology angle. He felt that innovation should be initiated by reviewing business needs and subsequently using technology as enablers to transform the business.
Overall it was agreed that no matter how we define innovation, the end result will always be measured by how it helps to build the top line and grow the bottom-line of the business in any organisation.
The session concluded with Seong Wah re-emphasising the need for CIOs to shift from being too operational and just 'keep the lights on' towards being a catalyst for change to help drive more business value. It's only a matter of time before all C-level executives must be digitally savvy in order to drive digital transformation initiatives from the boardroom. Innovation will be key to being more competitive, it will allow us to create new IP and monetize it in different markets. Partnerships and collaborations with strategic partners like Orange Business services and Cisco will help organisations be more competitive and achieve sustainable, positive business outcomes.
In Partnership with