Distinguished CEO Series – Cloudify & Innovate : Turbocharge your Innovation roadmap
7 June 2017
CIO Academy Asia held a private luncheon at Tippling Club, in partnership with Nutanix. Sudheesh Nair, President of Nutanix.
CIOs had an insightful roundtable discussion and Sudheesh shared his perspectives on the potential applications of cloud capabilities as game changing technologies mature. Teething issues in talent development and stakeholder management were also addressed during this power packed exchange.
About Sudheesh Nair – Sudheesh is President of Nutanix, the leader in enterprise cloud infrastructure. Sudheesh led Nutanix through its recent Initial Public Offering (IPO) on NASDAQ in September 2016. Sudheesh focuses on building a world-class team of enablers and disrupters who believe that innovation can, and should, happen in every function and at every level. Prior to Nutanix, Sudheesh worked in various field-facing roles for many California startup companies including XIV (an IBM Company), ONStor, Zambezi.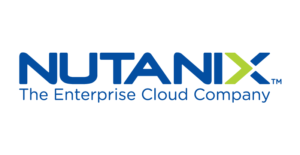 About Nutanix – Nutanix makes infrastructure invisible, elevating IT to focus on the applications and services that power their business. The Nutanix enterprise cloud platform leverages web-scale engineering and consumer-grade design to natively converge compute, virtualization and storage into a resilient, software-defined solution with rich machine intelligence. The result is predictable performance, cloud-like infrastructure consumption, robust security, and seamless application mobility for a broad range of enterprise applications.