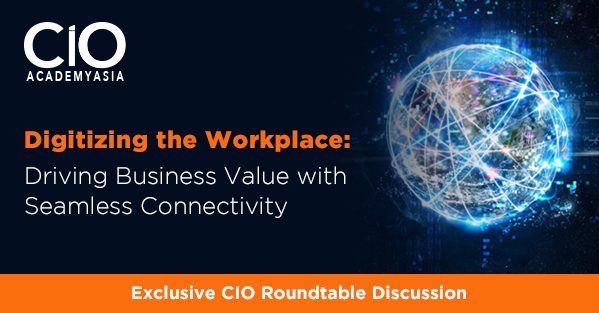 In this 'Customer Age', the pace of change has gone into hyper speed, so companies must get their strategic, creative, executional, and organizational factors right to deliver services on-demand 24 by 7!
The fast changing environment requires new mindsets with different approaches to IT implementation, where its more aligned to delivering business value to their organisations.
The digital workplace gives employees the tools they need to improve their communication and collaboration with each other, wherever they are around the world. Implemented effectively, it also allows organizations to simplify business processes, reduce operational costs and greatly enhance speed-to-market.
Come and join other industry leaders to discuss the best practices on deploying new digital technologies that bring collaborators closer together to drive business value and sharpen the competitive edge for your organisation.
Discover how companies can innovate more effectively, collaborate more efficiently, and engage better with their customers, in this exciting Digital Age.
Event Details
LeVeL33, 8 Marina Boulevard #33-01
Marina Bay Financial Centre Tower 1, Singapore 018981
Date: 15 March 2018, Thursday
Time: 12:00pm – 2:00pm
In Partnership with Orange Business Services & Cisco