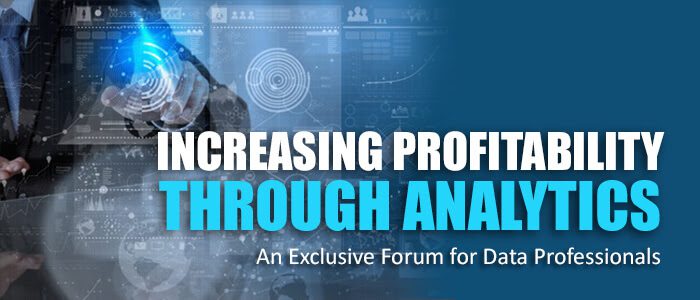 Discover how other organizations have successfully built a modern architecture in order to make analytics pervasive across their organization.
Throughout the session, you will also learn how to:
Reduce information security risk by leveraging modern analytics and data management platform.
Meet the challenge of digital disruption head-on with trusted real-time data.
Stay relevant, deliver new innovation and reduce business decision making risk.
Transform big data into profitable business insight.
FEATURED TOPIC
Organizations are in a constant battle to continue to push the limits of innovation while having to balance business risk. Looking at risk through the lens of information security, organizations are facing massive monetary and reputational losses due to improper and disjointed information security strategies that don't span both data security and cybersecurity.
Explore how organizations are leveraging analytics and data management platform to not only protect and encrypt larger volumes of sensitive information but also enable next generation cybersecurity analytics solutions to discover unseen internal and external threats for real-time responses.

Lim Kuo Siong is the Chief Information Officer at Maybank Singapore. During his tenure, he has established various strategic partnerships to expand bank's network and the customer reach, transformed the enterprise data centre for future growth, and successfully launched several Digital Apps and garnered various prestigious awards in the industry.

Doug Cutting is Cloudera's Chief Architect and the founder of several successful open source projects, including Lucene, Nutch, Avro, and Hadoop. He previously worked at Yahoo!, Excite, Apple, and Xerox PARC and is the former Chairman of the Board of the Apache Software Foundation.

Clarke Patterson is a Senior Director responsible for product, solutions and partner marketing activities supporting Cloudera's Platform for Big Data. He brings over 17 years of leadership experience in the areas of product marketing, product management and engineering.
Event Details
Venue: Shangri-La Hotel Singapore
Address: 22 Orange Grove Rd, Singapore 258350
Date: 12 April 2016, Tuesday
Time: 8:30AM – 11.30AM