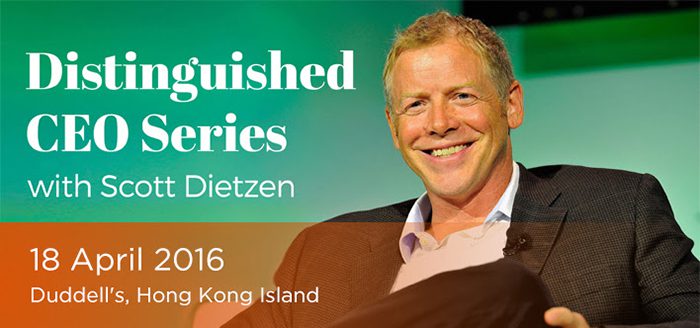 An Exclusive Lunch Roundtable:
FASTER, SMARTER AND MORE INNOVATIVE BUSINESS
An exclusive, invite only luncheon roundtable, with Pure Storage CEO, Scott Dietzen, one of the brightest and most experienced minds in the storage and flash memory industries. He is currently leading Pure Storage in achieving business results that were previously unimaginable, getting real-time analytic insights, and using that knowledge to transform the landscape of the next enterprise storage business.
Scott Dietzen is CEO at Pure Storage and serving on the board of Cloudera. A three-time successful entrepreneur with WebLogic, Zimbra, and Transarc, Dietzen brings with him a plethora of valuable insight and experience to the table. Dietzen served as interim SVP helping to oversee Yahoo! Mail, Messenger, Flickr, Groups, Answers, and Zimbra.
Scott earned his Ph.D. and M.S. in Computer Science and B.S. in Applied Mathematics and Computer Science from Carnegie Mellon University.
Scott is leading Pure Storage along the flash array high road, determined not to cede any advantage at all to flash array rivals and driving Pure to stay in the flash market forefront by investing for growth.
"At present, for every 70 cents of OPEX, Pure is bringing in $1.70 of revenues" and Scott thinks that ratio will keep on improving because Pure's operating efficiency will carry on getting better.
Event Details
Venue: The Luxe Manor
Address: 39 Kimberley Road, Tsim Sha Tsui, Kowloon, Hong Kong
Date: 19 April 2016, Tuesday
Time: 12:00pm – 2:00pm