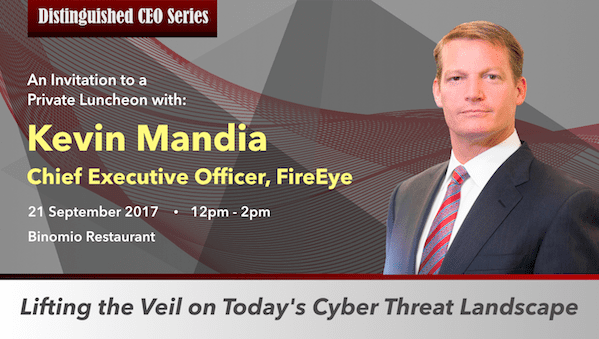 An Exclusive Lunch Roundtable:
Lifting the Veil on Today's Cyber Threat Landscape 
"The asymmetry present today in cyber space is causing companies playing defense to be sucker punched by those playing offense." – Kevin Mandia [Paraphrased] (Fortune, 2017)
Digital disruption and cyber-defence today are top-of-mind concerns for boards and CEOs around the world.
As companies transform and embrace greater connectivity, leveraging disruptive cloud technologies, it is inevitable that their network and data today is now many times more vulnerable to cyber-attacks.
Bloomberg reports that discovered data breeches in 2016 alone had risen 40% since the previous year, and worldwide spending on security-related hardware, software and services rose to $73.7 billion in the same year.
While it is impossible for companies to remain in a cocoon, disconnected from the digital world, how could business leaders then embrace this wave of transformation, whilst keeping their data safe and services secure?
This exclusive lunch roundtable discussion gathers board members, CEOs and CIOs to hear from Kevin Mandia, CEO of FireEye, as he addresses current challenges in cyber-defence and shares valuable lessons from his experiences working with the most sensitive organisations around the world and recovering from severe data breaches in the last decade.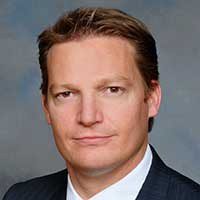 About Kevin Mandia – Kevin has served as FireEye's Chief Executive Officer since June 2016 and was appointed to the company's Board of Directors in February 2016. He was previously President of FireEye from February 2015 until June 2016. Kevin joined FireEye as Senior Vice President and Chief Operating Officer in December 2013, when FireEye acquired Mandiant, the company he founded in 2004. Before Mandiant, Kevin was the Director of Computer Forensics at Foundstone (acquired by McAfee Corporation) from 2000 to 2003, and the Director of Information Security for Sytex (later acquired by Lockheed Martin) from 1998 to 2000.
Event Details
Venue : Binomio Spanish Restaurant
20 Craig Rd, #01-02, Craig Place, 089692
Date:21 September 2017, Thursday
Time: 12:00pm – 2:00pm
In Partnership with FireEye