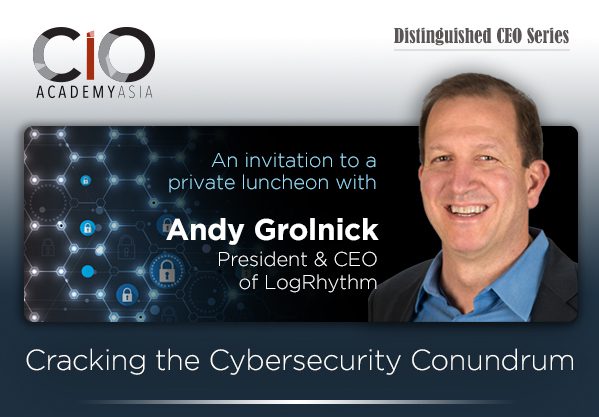 The security threat landscape is constantly changing; attacks are becoming more frequent and increasing in severity. Technologies such as cloud computing, social networks and powerful mobile devices are making networks more porous, creating more opportunities for attackers to infiltrate organisations. As many breaches go for months before they are detected, organisations are starting to take a more proactive approach to cyber-security.
As business leaders, the desire to implement best practices in cyber defence is far greater than what the budget often allows. Coupled with the irony of clever attackers' ability to exploit gaps in those defenses regardless of their comprehensiveness, you are faced with the cybersecurity conundrum.
In a resource-constrained environment, you must consider how to build a balanced security framework that is wholly effective for the business, despite the conundrum. This requires a new mindset, powered by the following principles:
1. Assume an intelligent attacker will eventually defeat all preventive measures
2. Design defences to detect threats early so that defenders have time to respond
3. When it comes to preventing major breaches, time and accuracy matter most.
Join us in an exclusive, invite-only lunch roundtable, with LogRhythm's President & CEO, Andy Grolnick to discuss:
1. How cybersecurity is evolving over the near and long term
2. Why the ability to "see" broadly and deeply across your IT environment is critical, and
3. How security automation and the Threat Lifecycle Management (TLM) framework can empower your organisation to reduce your mean time to detect and mean time to respond to cyberattacks without adding a lot of staff to accomplish the job.
Andy Grolnick serves as LogRhythm's Chairman, President and Chief Executive Officer and has led LogRhythm to become one of the leading security intelligence and analytics companies in the world since joining in 2005. With over 25 years of experience leading and growing high tech businesses, his accomplishments include playing a key role in building the Zip division of Iomega from inception into a $1 billion entity as its General Manager. Prior to LogRhythm, Mr. Grolnick held senior roles at Openlogic, Quantum, Rivio and Iomega. Early in his career, he held product management and strategy roles at Hewlett Packard. Mr. Grolnick has a B.S. degree in Computer Science and Economics from Duke University and an MBA from the University of North Carolina.
Event Details
Venue: ALMA By Juan Amador
Address: Goodwood Park Hotel, Singapore
Date: 28 March 2017, Tuesday
Time: 12:00PM – 2:00PM
In Partnership with Logrhythm