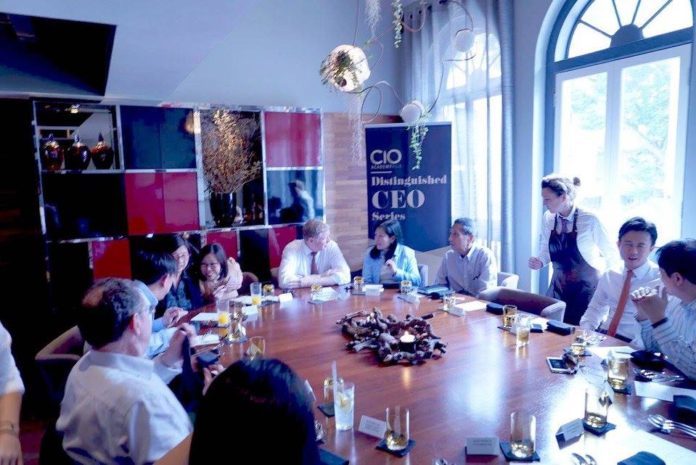 Distinguished CEO Series – Faster, Smarter and more Innovative Business
18 April 2016
CIO Academy Asia hosted an Executive Lunch Roundtable, in Duddell's Restaurant in Hong Kong, with Scott Dietzen (CEO, Pure Storage and serving on the board of Cloudera) in partnership with Pure Storage.
About Scott Dietzen – Scott Dietzen is CEO at Pure Storage and serving on the board of Cloudera. A three-time successful entrepreneur with WebLogic, Zimbra, and Transarc, Dietzen brings with him a plethora of valuable insight and experience to the table. Zimbra (now part of VMware) was a pioneer of the Web 2.0 and Open Core paradigms and was originally acquired by Yahoo! for $350m, where Dietzen served as interim SVP of Communications and Communities, helping to oversee Yahoo! Mail, Messenger, Flickr, Groups, Answers, and Zimbra, as well as managing a 600+ person organization and the associated P&L.
Prior to his entrepreneurial chapter, Dietzen was Principal Technologist of Transarc (acquired by IBM), a developer of distributed transaction and file sharing systems. He earned his Ph.D. and M.S. in Computer Science and B.S. in Applied Mathematics and Computer Science from Carnegie Mellon University.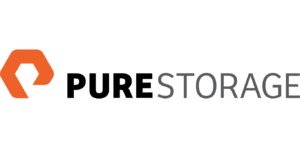 About Pure Storage – Pure Storage (NYSE:PSTG) accelerates possible, transforming businesses in ways previously unimagined. The company's disruptive, software-driven storage technology combined with a customer-friendly business model drives business and IT transformation for customers through dramatic increases in performance and efficiency at lower costs. Pure Storage FlashArray//m is simpler, faster and more elegant than any other technology in the datacenter. FlashArray //m is ideal for the move toward big data and for performance-intensive workloads such as cloud computing, database systems, desktop virtualization, real-time analytics and server virtualization. With Pure's industry leading Satmetrix-certified NPS score of 79, Pure customers are some of the happiest in the world, and include large and mid-size organizations across a range of industries: cloud-based software and service providers, consumer web, education, energy, financial services, governments, healthcare, manufacturing, media, retail and telecommunications. With Pure Storage, companies push the boundaries of what's possible to become faster, smarter and more innovative.