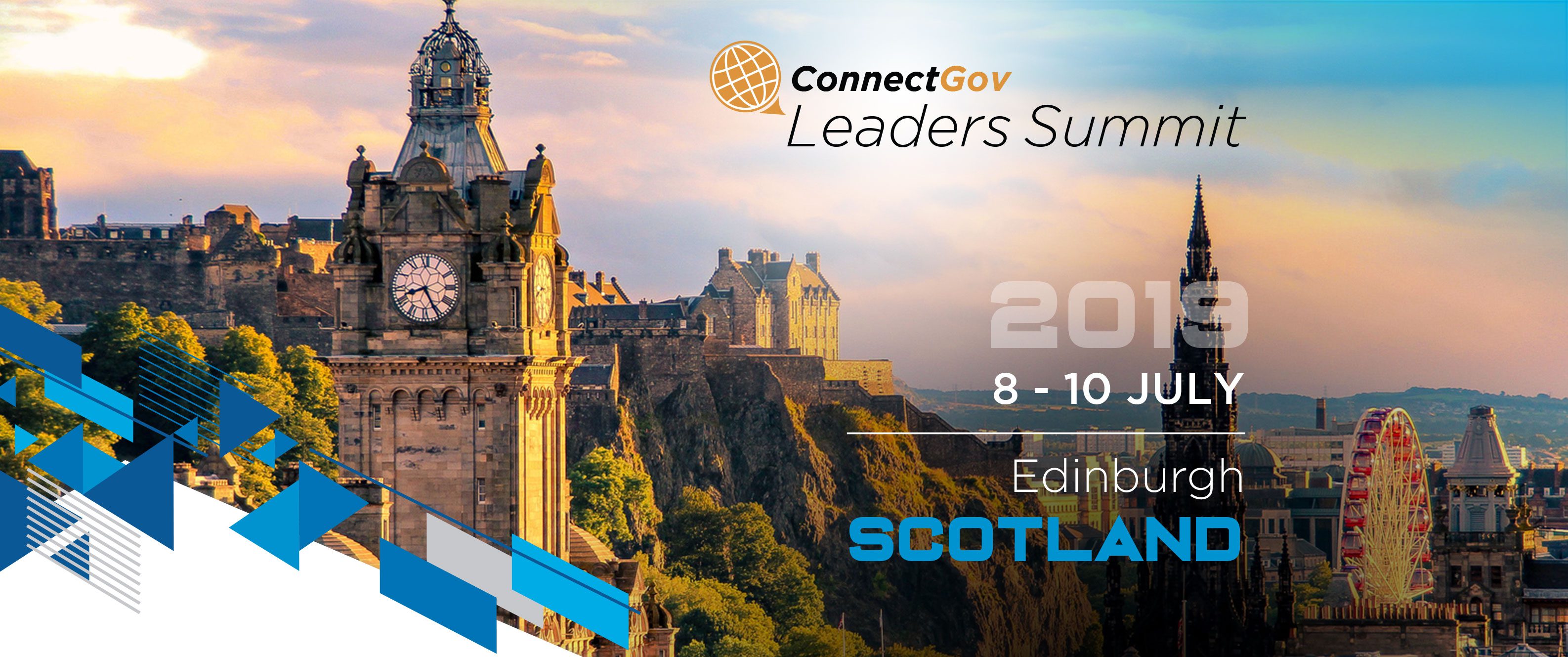 Get ready to Navigate the Data Economy
CIO Academy Asia's flagship ConnectGov Leaders Summit is where discerning Asian thought-leaders, public and private sector CIOs, CISOs, business and tech leaders meet to establish new relationships, exchange ideas and share actionable insights.
Bearing CIOAA's hallmark strong learning agenda including local visits
and engagements, the Summit paves way for new connections, collaborations and opportunities among our community members and business and government counterparts from around the world.
ConnectGov 2019 will take us to Edinburgh, Scotland where participants may expect to energise their thinking and engage on transformational themes in the UK's Fastest Growing Tech Hub and most entrepreneurial city*.
Navigating the Data Economy
Digitisation in all its dimensions and complexity has captured the attention and imagination of governments, businesses and technology leaders in recent years.   But even as the waves of disruption continue to sweep through organisations, the tide of interest is turning to the footprints of digitalisation i.e. the data trails of interactions and transactions that provide precious clues to human behaviours, organisational needs and new opportunities.  The proposition is simple – deciphering the data will reveal valuable insights that can drive decisions and even determine organisations' relevance.
But as with most things, reality is more complicated, thanks to an evolving data regime and regulatory environment, ongoing cybersecurity concerns and issues with data practices, technology design and associated infrastructures.  All these unfold against the larger backdrop of organisations navigating transformations that may challenge not only their priorities but also the very nature of their businesses.
Leaders can expect complex choices ahead as data assumes primacy as a driver of far-reaching considerations for governments and organisations. ConnectGov 2019 will be the platform for on point discussions with thought-leaders as we navigate these emerging issues of the Data Economy along with the tremendous prospects for those ready to grasp the opportunities.
Edinburgh, Scotland
UK's Fastest Growing Tech Hub
♦ Edinburgh was recently named the UK's top city for start-ups and attracts more foreign investment than any other tech cluster in the UK, outside of London.
♦ A network of 8 Innovation Centres across Scotland is designed by industry for industry-led collaborations.
♦ Data is key to one of the biggest recent public investments, namely the £1.3 billion Edinburgh and South-East Scotland City Region Deal which aims to establish Scotland as the data capital of Europe.
♦ The Data-Driven Innovation (DDI) initiatives as part of the Region City Deal include the creation of 5 new Data Hubs, housing expertise and facilities to help 10 industrial sectors become more innovative through data.
Highlights – New in 2019!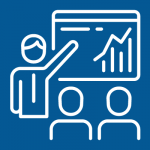 Executive Workshop:
Data Leadership
A facilitated learning by The Data Lab, Scotland on how to make an immediate business impact with data.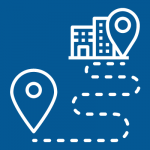 Experiential
Learning Visits
Experiential learning visits to key innovation centres and leading companies in Edinburgh.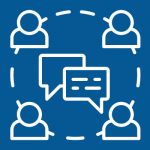 Digital Leadership
Breakout Discussions
Group discussions on CIOAA's key tenets of Digital Leadership: Agility, Cyber-resilience, Innovation & Design and Data Analytics.
FEATURED DISTINGUISHED SPEAKERS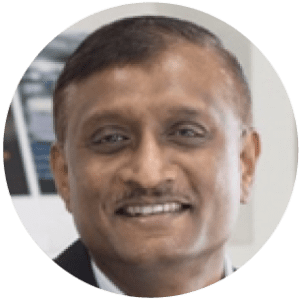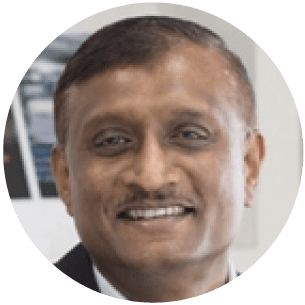 S Mahendran
Advisor, CIO Academy Asia (Former Vice President & Chief Information Officer of ABB Singapore)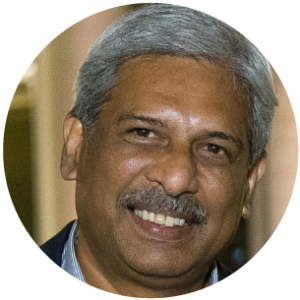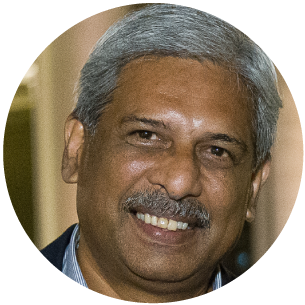 P. Ramakrishna
Chief Executive Officer, CIO Academy Asia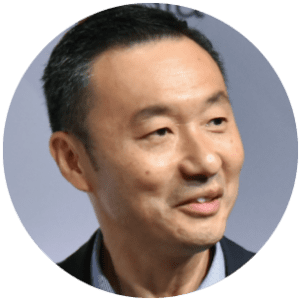 Koh Kok Tian
Senior Advisor, CIO Academy Asia
Programme Overview
Day 0
Sunday, 7 July | From Airport to Hotel
Arrival of Overseas Delegates (Hotel Check-in)
Welcome Cocktail
Day 1
Monday, 8 July | Hotel – Tech / Innovation sites – Edinburgh Castle
Conference Half-Day Programme (I)
Experiential learning visits (I)
Gala Dinner Reception
Day 2
Tuesday, 9 July | Hotel – Tech / Innovation sites – Various locations
Conference Half-Day Programme (II)
Experiential learning visits (II)
Free & Easy or City tour
Day 3
Wednesday, 10 July | Hotel – Locations(TBC)
Data Leadership Workshop/ Business Family Briefing
R & R– e.g City Tour, The Scotch Whisky Experience
Day 4
Thursday, 11 July | From hotel
Departure of Overseas Delegates (Hotel Check-out)
DAY 1
Navigating the New Data Economy
Cutting through to Clarity : Data & Stewardship of its Life Cycle
Reframing Data Management & Compliance from a Value Perspective
Challenges to Leadership in an Age when Data is King
Signals versus Noise : Framing Government Priorities in the Data Economy
DAY 2

Data-Led versus Data-Informed : Perspectives on "Fit for Purpose"
Implications of Data as a Critical Asset
Imperatives for the Real-Time Enterprise
The Race for Data Competence & Capabilities – How organisations Level Up?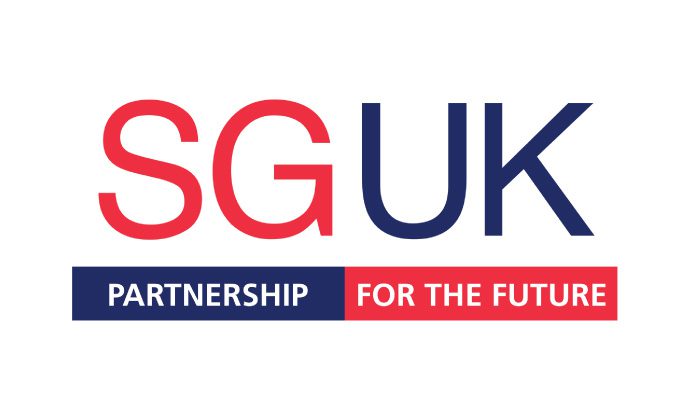 We are proud to be part of the SG-UK Partnership for the Future
2019 is a significant year for both Singapore and the United Kingdom, marking the Bicentennial of the founding of modern Singapore and the beginning of a new era for the UK. The SG-UK Partnership for the Future builds on our historical links by celebrating all that our nations are already achieving together and looks to the future by launching new collaboration initiatives.
Monday, 8 July
---
King's Hall, Principal Edinburgh George Street Hotel
08:15 – 08:30 Welcome and Opening Remarks
08:30 – 08:40 Summit introduction & Ice-Breaker
08:40 – 09:00 KEYNOTE I
09:00 – 09:20 KEYNOTE II
09:20 – 10:00 PANEL DISCUSSION I
10:00 – 10:05 Quiz / Live Poll
10:05 – 10:20 BREAK
10:20 – 10:35 KEYNOTE III
10:35 – 10:50 KEYNOTE IV
10:50 – 11:30 PANEL DISCUSSION II
11:30 – 11:50 KEYNOTE V
11:50 – 12:30 PANEL DISCUSSION III
12:30 – 12:35 Quiz / Live Poll
12:35 – 13:45 LUNCH
14:00 – 17:30 EXPERIENTIAL LEARNING VISITS I
19:00 – 22:00 NETWORKING DINNER @ Edinburgh Castle
* Programme and activities are subject to further updates and changes as the event draws nearer.
Tuesday, 9 July
---
King's Hall, Principal Edinburgh George Street Hotel
08:30 – 08:40 Opening
08:40 – 09:00 KEYNOTE II
09:00 – 09:40 PANEL DISCUSSION IV
09:40 – 10:25 PANEL DISCUSSION V
10:25 – 10:30 Quiz/ Live Poll
10:30 – 10:40 BREAK
10:40 – 11:25 PANEL DISCUSSION VI
11:25 – 12:45 DIGITAL LEADERSHIP BREAKOUT DISCUSSIONS
12:45 – 13:45 LUNCH
14:00 – 19:00 EXPERIENTIAL LEARNING VISITS II
EVENING FREE & EASY
Wednesday, 10 July
---
09:00 – 12:30 Data Leadership Workshop  / Business Family Briefing
12:30 – 13:30 LUNCH @ hotel
14:00 – onwards R&R Activities e.g. City Tour, The Scotch Whisky Experience
EXPERIENTIAL LEARNING VISITS
Two half-days will be dedicated to Experiential Learning Visits to some of the key innovation centres and leading companies in Edinburgh. Places of of interest include, among other:
The Data Lab
The Data Lab facilitates and enables industry, public sector and academia to innovate and develop new data science capabilities in a collaborative environment. It provides resources and funding to kick-start projects, deliver skills through education programmes, and help to develop the local ecosystem by building a cohesive data science community. Its core mission is to generate significant economic, social and scientific value from data for Scotland. With a Scotland-wide presence and Hubs in Aberdeen, Edinburgh and Glasgow, it is in close proximity to leading industry and university institutions with world-class research in informatics and computer science. Hubs are focused on building relationships locally and delivering a range of activities that span across The Data Lab's three key areas: Collaborative Innovation; Skills & Training; and Community Building.
Website: www.thedatalab.com
CivTech
CivTech harnesses new technologies to drive innovation in the public sector. It brings together private sector innovation, public sector organisations and citizens to develop more efficient and effective products and services, which will translate to new, better, faster and easier experiences for everyone. Run out of the Scottish Government's Digital Directorate, it provides an unprecedented route for entrepreneurs, start-ups, SMEs and other businesses to develop the benefits of digital transformation in the public sector. And crucially, it creates a swift, secure and practical pathway for those businesses to potentially win public sector contracts.
Website: https://civtech.atlassian.net/wiki
Royal Bank of Scotland Fintech Hub
Scotland's first specialist fintech hub provides free space and expertise within the Entrepreneurial Spark hub at Royal Bank of Scotland HQ for innovative fintech entrepreneurs and start-ups. As Scotland's fintech capabilities continue to grow, the hub will bring together industry leaders and networks and marry them with Entrepreneurial Spark's tried and tested approach to build, grow and scale businesses – helping create the ideal conditions for fintech in Scotland to thrive. Entrepreneurs can tap in to Entrepreneurial Spark's enablement programmes aimed at building the individual behind the business, as well as Royal Bank of Scotland tech expertise and networks.
Website: www.rbs.com
CodeBase
CodeBase is the UK's largest start-up incubator, home to more than 100 of the country's best technology companies. The team champions businesses tackling big challenges with technology and works tirelessly to support the development of a more diverse and competitive European digital industry. CodeBase brings together ambitious entrepreneurs, world-class technological talent and top investors in a creative, collaborative environment designed for the new digital economy. With a focus on developing a vibrant, open community of experts in a diverse range of fields, CodeBase offers hands-on mentorship, networking and world-class business support.
Website: www.thisiscodebase.com
FanDuel
FanDuel, a web-based prediction market game company, was launched in Edinburgh by Hubdub in 2009, after taking in 800,000 in venture capital funding from Pentech Ventures and Scottish Enterprise. In 2014, the company struck a deal with the National Basketball Association (NBA). As part of the deal the NBA gained an equity stake in FanDuel and promotes FanDuel as the 'Official One-Day Fantasy Basketball Game.' FanDuel has also partnered with 16 NFL teams and 14 NBA teams. The company now has offices in New York, Orlando and Los Angeles, as well as the rather more exotic Glasgow and Edinburgh.
Website: https://www.fanduel.com/
University of Edinburgh – Easter Bush Campus
Agri EPI Centre
The Agri-EPI Centre is a consortium of key organisations in the field of precision agriculture and engineering. It brings together expertise in research and industry, as well as data gathering capacity in all areas of farming, to increase the efficiency and sustainability of the land-based industries. Through joining organisations in all sections of the supply chain – 76 companies and institutions in all – it will become a world-leading centre for excellence in engineering and precision agriculture for the livestock, arable, aquaculture and horticulture sectors.
Website: https://www.agri-epicentre.com/
CIEL: The Centre for Innovation Excellence In Livestock
From cell to system, CIEL delivers global leading livestock production and product quality research to deliver improved food quality and farming systems. CIEL provides a focused gateway to a core of 12 world-class research institutes to develop new industry-needed solutions as well as commercial trial farms for real world results.
Website: https://www.cielivestock.co.uk/
SkyScanner
Based in Scotland's capital, Edinburgh, SkyScanner enables users to compare prices on flights hotels and car hire from different providers. The travel search engine and comparison site is easily one of the fastest growing companies in the UK. Earlier this month, it raised £128m in its latest round of funding, transforming it into a unicorn (a start up company valued at more than $1bn).
Website: https://www.skyscanner.com.sg/media/about-skyscanner
pure LiFi
Since demonstrating "LiFi" – or "light fidelity" – during a TED talk in 2011, Professor Harald Haas has shown how LiFi can turn any light-emitting diode (LED) into an access point for securely sending and receiving data at high speed. The following year, [2012] he co-founded pure LiFi as a spin-out from the University of Edinburgh. In 2013, the company launched the first commercial LiFi product, with the first LiFi-integrated light fitting following in 2016. LiFi alters light's intensity, which cannot be detected by the human eye but which allows unprecedented "bandwidth" or how much data can be sent and received at once.
Website: https://purelifi.com/
Machines With Vision
Machines With Vision (MWV) is a technology company specialising in novel AI in position mapping applications for the automotive and robotics industries. It also develops sensors and mapping technology for autonomous vehicle systems. Low cost cameras, powerful mobile computers and breakthroughs in vision algorithms are enabling new and enhanced products that understand the world around them. Machines With Vision aim to make this prospect of embedded visual intelligence a reality. The company is supported by Scottish Enterprise and the UK Centre for Connected and Autonomous Vehicles, and by the Deutsche Bahn MindBox and TechFounders accelerator programs.
Website: https://www.machineswithvision.com/
sensewhere
sensewhere provide hyper-local indoor positioning technology and applications for mobile devices. It is a dynamic, intelligent pure software solution for locating mobile devices in areas where GPS and other Wi-Fi positioning coverage is inadequate. Through the exploitation of all available location data − whether GPS, A−GPS, Wi−Fi, Bluetooth and sensewhere proprietary software − a sensewhere client maximises the location information, wherever you are.  sensewhere solutions provide new opportunities for mobile network operators and device manufacturers in order to offer new levels of indoor location accuracy.
Website: http://www.sensewhere.com
* The listed companies are indicative only, and the final list of the Summit's experiential visit locations will be announced in due time.
Venue & Accommodation
Principal Edinburgh George Street
19-21 George Street, Edinburgh, United Kingdom
Set in a prestigious position in the heart of the Scottish capital, The Principal Edinburgh George Street is a mere stone's throw from the city's top attractions (Edinburgh Castle and Holyrood Palace, Arthur's Seat and the fabulous shopping on Princes Street) and conveniently close to Edinburgh Waverley rail station. Edinburgh International Airport is just 11.5 km, or 25 minutes drive, from the hotel.
Winner of Scottish Hotel of the Year at the 2017 Scottish Hotel Awards, The Principal Edinburgh George Street has an incredible heritage, bags of original charm and a luxury defined by its own brand of elegance. The recent multi-million-pound restoration and refurbishment combines luxurious natural materials such as oak, marble and leather with a palette of colours inspired by the great 19th-century Scottish landscape painters.
The hotel also boasts the magnificent King's Hall – a firm favourite for events and celebration, in which our conference will take place.
For more information on participating in this programme as a delegate, speaker or sponsor partner, please contact:
Tissie Adhistia, Director, Operations – E-mail: tissie@cioacademyasia.org
David Chin, Head of Relations – E-mail: david@cioacademyasia.org

References:
*Stack Overflow Developer Ecosystem Report, 2017
• Data-driven Innovation, The University of Edinburgh and Heriot-Watt University 2018.
• The Tech Nation 2018 Report
• Scottish Entrepreneurial Ecosystem Guide, 2018
• www.scotlandisnow.com
• www.fintechscotland.com