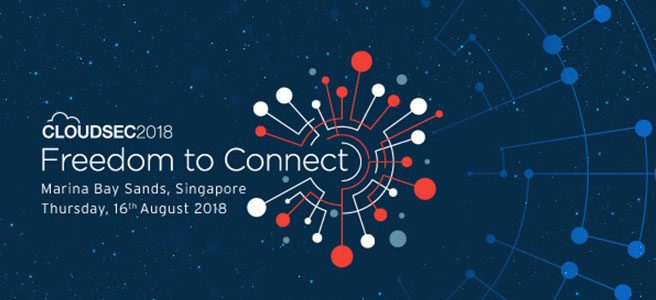 AGENDA AT A GLANCE

08:00AM – 5:15PM CLOUDSEC 2018 : FREEDOM TO CONNECT (GENERAL SESSION)
12:30AM – 2:00PM EMBEDDING CYBER-RESILIENCE INTO DIGITAL TRANSFORMATION INITIATIVES (EXECUTIVE LUNCH ROUNDTABLE BY CIO ACADEMY ASIA)
HIGHLIGHTS
CIO Academy Asia is proud to host an Executive Lunch Roundtable, as part of the CLOUDSEC 2018 Conference organised by Trend Micro:
Embedding Cyber-Resilience into Digital Transformation Initiatives!
As organisations forge new partnerships, leverage disruptive cloud technologies and intensify their efforts in information sharing, the potential risk of cyber attacks increases!
Technology leaders will need to tighten processes and make sufficient investments in cybersecurity, so as to win the trust and approval of stakeholders.
Join us as we gather fellow technology leaders across industries, to exchange views and address concerns around cyber risks and build trust with stakeholders to maximise business outcomes from digital initiatives.
Hear from Suchit Mishra, Head of Information Security at Grab, as he relates his experiences in enhancing the security of the community of Grab users, and building solutions to improve user experience in the South East Asia's leading ride hailing platform.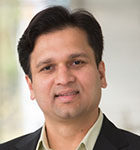 Guest Speaker: Suchit Mishra, Head of Information Security, Grab 
Suchit provides leadership and oversight to ensure the security of hundreds of millions of people who use the ride hailing platform in South East Asia.
Prior to Grab, he was heading the security assurance team at Uber focusing on the enterprise products and services amongst other global security responsibilities. Before Uber, Suchit headed the security engineering function at Flipkart, the largest e-commerce marketplace in India.
*This event is by-invitation only and is non-transferable.
*Registered delegates are entitled to attend the full Conference programme and scheduled receptions.
Event Details
Venue : Marina Bay Sands, 10 Bayfront Ave, Singapore 018956
Date : 16 August 2018, Thursday
Event time : 12:30 PM – 2:00 PM
Jointly Organised by CIO Academy Asia and Trend Micro