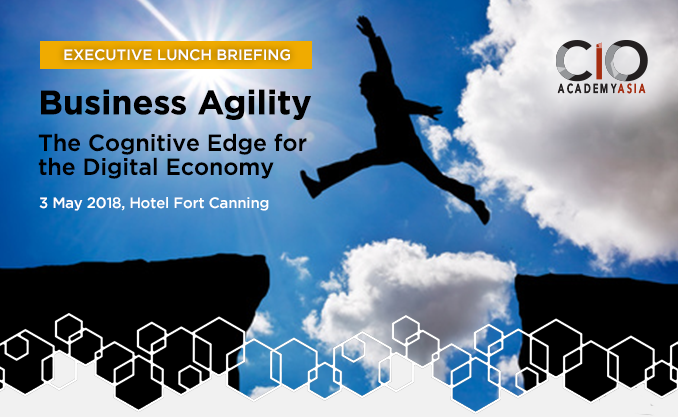 Consumers are in charge, machines and people are connected and geographic barriers fade in significance. Digitalisation and unprecedented connectivity redefines the competitive playing field for organisations today.
This creates disruptive risks for businesses, but also offer equally exciting opportunities for you to redesign internal processes and transform the way your organisation interacts with suppliers, customers and your workforce.
As enterprises move towards a data-driven future, what they need more than ever are is a seamlessly integrated core that serves the foundation of all digital transformation projects. Business leaders must arm themselves with the right digital tools to be more effective in the current pace of business.
Join us as we gather an expert panel to share perspectives on the way that your business environment is being reshaped, and how you could leverage cognitive capabilities to lead in your industry amidst ongoing technological shifts.
At this session, you will gain insights around:
Find out how CIOs manoeuvre their success in leading a Digital Transformation Journey.
Discover how organisations are taking full advantage of the cloud and harnessing the power of data connectivity to work better.
Learn more about S/4HANA Next Generation ERP Capabilities.
Topic Highlights:
Session 1 Driving Digital Transformation Strategies – A CIO's Perspective.
Session 2 Digital transformation with the Next Generation ERP.
Session 3 Insights into Integrated Analytics and Big Data for Business Transformation and Process Improvement.
Session 4 Harness the Power of Conversational Bots: Boost end-user experience with AI; leverage Conversational Bots and Digital Assistant to drive automation and improve productivity.
Session 5 Panel Discussion: Leveraging Data and Connectivity on the Cloud to Accelerate Digital Transformation.
Event Details
Venue :The Glass House, Hotel Fort Canning,
11 Canning Walk Singapore 178881
Date: 3 May 2018, Thursday
Time: 11:30 AM – 3:00 PM
In Partnership with SAP