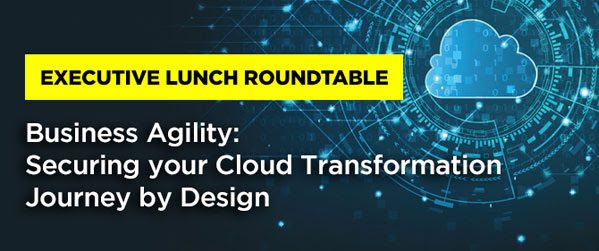 Today's business requires the agility of cloud services to speed their delivery and support of new products and services. In fact, cloud services are the modern toolbox for digital transformation, enabling a better customer experience, streamlining operations, and reducing costs. What's more, for organisations in regulated industries such as banking, health, insurance and other financial services, moving to cloud entails new organisational and security risks. Enterprises are still responsible for maintaining regulatory compliance and protecting customer data as well as proprietary information functions like data storage to cloud services.
Too often organisations feel they have to make trade-offs between fast-tracking cloud services and managing data and security risk, causing tech leaders to stick to traditional practices to avoid potentially devastating security failures. To move faster and safer, tech leaders need to integrate best practices in security within the design and delivery process of new digital services.
Join your fellow CIOs for an insightful exchange of insights on the best practices in:
Transitioning to the cloud
Maximising visibility and control of all types of cloud data to prevent data loss and data theft
Security practices to maintain rigorous data governance and risk management as organisations adopt hybrid cloud strategies
Modernising legacy security toolkits to support agile product development architectures that use SaaS, IaaS and PaaS services running on AWS, Microsoft Azure and Google.
Hear from senior security experts from McAfee with useful case studies as takeaways to guide you on your cloud transformation journey!
FEATURED EXPERTS AND MODERATOR

ALAIN BOEY
Chief Transformation Officer
Media Prima

JONATHAN ANDRESEN
Senior Director, Marketing & Products, APJ
McAfee

RAJU CHELLAM
Senior Advisor
CIO Academy Asia
(Author, Columnist and Tech Evangelist)

P. RAMAKRISHNA
Chief Executive Officer
CIO Academy Asia
Event Details
Venue : Grand Hyatt Hotel Kuala Lumpur
Date : 6 August 2019, Tuesday
Time: 12.00pm – 2.00pm
In Partnership with McAfee