Download the SEA Technology Trends & Priorities 2021 Survey Report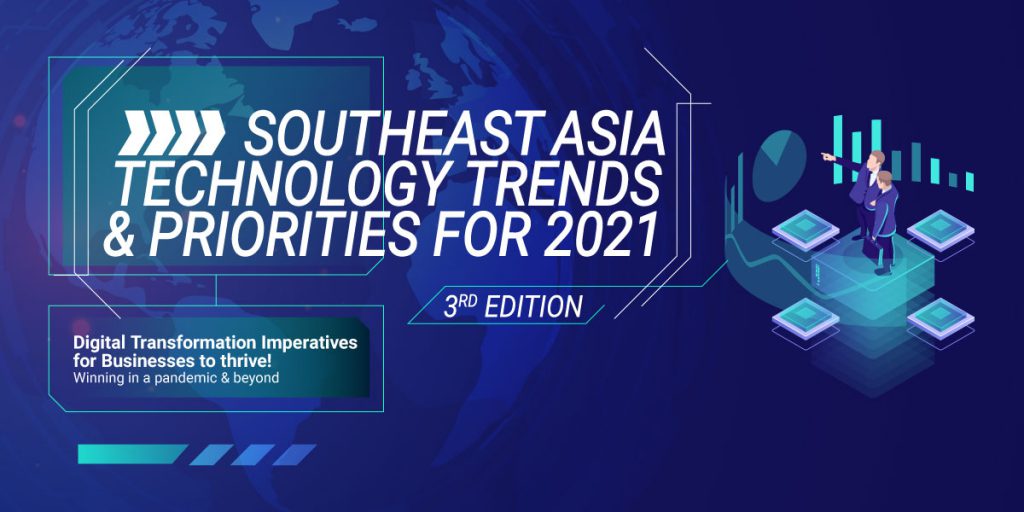 #HASHTECH Unplugged! Transforming the Healthcare Sector at the frontlines of the Covid-19 Pandemic Special Interview with: Linus Tham, Group CIO, IHH Healthcare Leonard Ong, Regional Information Security Officer,...
"Mitigating Digital Risk in an Age of Uncertainty" - Panel 5 @ ConnectGov V Panel speakers are:- Brigadier General Gaurav Keerthi, Deputy Chief Executive, Cyber...
"Aligning Imperatives, Opportunities & Capabilities for More Resilient and Agile Enterprises" - Panel 1 @ ConnectGov V Panel session with: Shivani Saini, Global Vice President, GSK...
 #HASHTECH Unplugged! Managing Mission Critical Workloads in the Cloud Special Interview with: Steve Ng, Vice President, Digital Platform Operations, Mediacorp Cherian Varghese, Regional Managing Director & VP...
Businesses and citizens alike are trying to work around the frequent cutoffs using a variety of technologies, but the damage goes deep. Myanmar, home to...
The Scottish government has set out plans to focus on ethics and inclusion in its use of artificial intelligence (AI) within the public sector,...
As companies digitalise, often using similar technologies, innovation can be engendered by applying practices from one industry and applying it to another. For example,...
Innovation will spur companies to create new digital experiences and bring new ideas to market faster and respond more rapidly to customer demand. While...