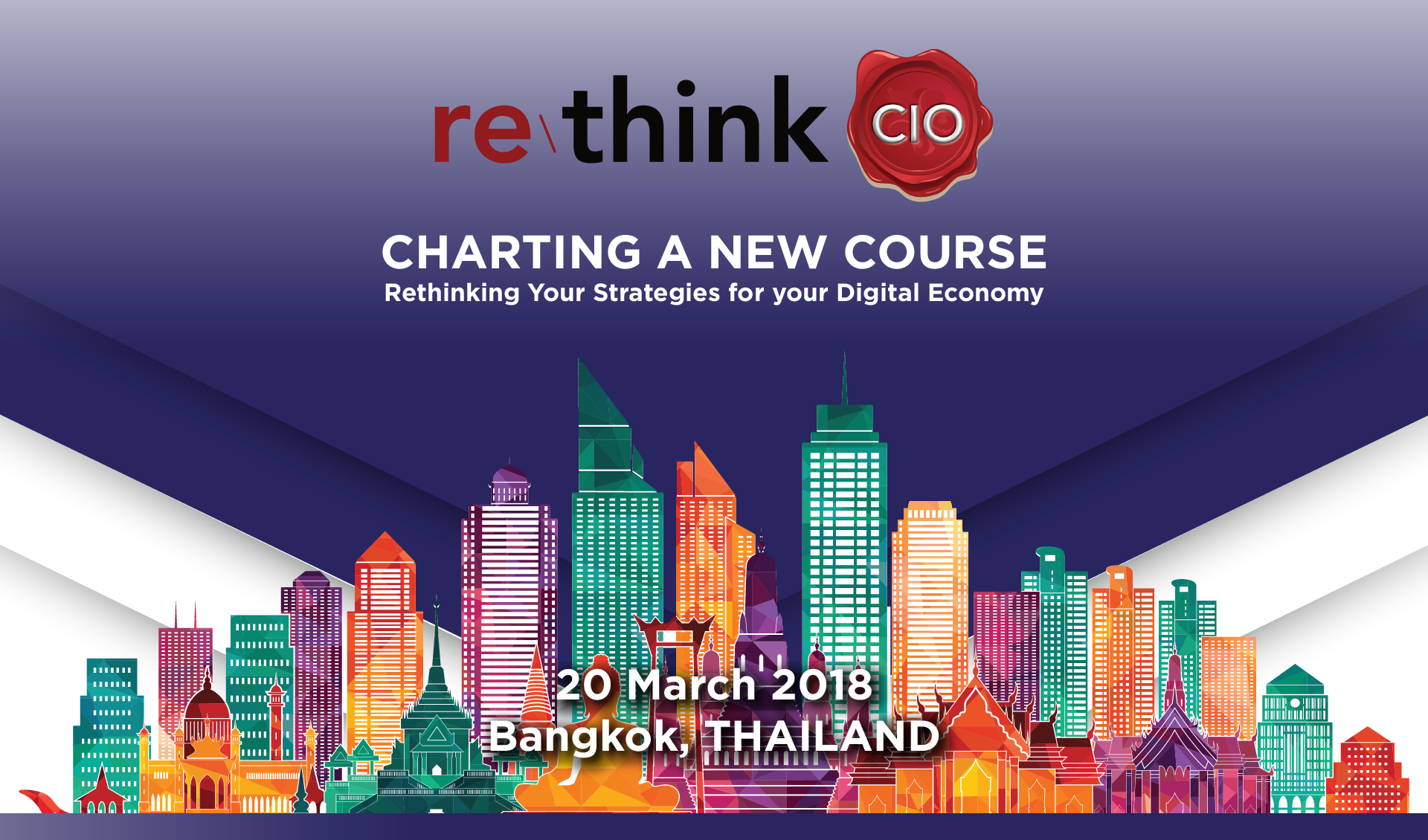 reThink CIO Forum Bangkok


20 March 2018
Altitude at The Westin Grande Sukhumvit
CHARTING A NEW COURSE: Rethinking Your Strategies For The Digital Economy
The rise of disruptive technologies has fundamentally changed how businesses compete. CIOs and technology leaders find themselves in the hot-seat, they need to break away from traditions and status quos, and embrace new norms to help the business evolve. The external environment that influences how the technology leaders' role is changing, forces them to challenge long-standing status quos and rethink strategies in managing an IT organisation of the future.
The reThink CIO Forum series is CIO Academy Asia's initiative to bring together some of the best minds to critically review,  or rethink, the roles of a CIOs and technology leaders in an organisation. At this forum, technology leaders will put their thinking caps and re-evaluate the value they bring to their organisation from a business perspective, coupled with the sharing of best practices and ideas amongst fellow professionals.
The full-day programme will feature discussions on the digital economy ecosystems, the 'war' of digital talent, as well as sessions dedicated to 3 (three) main pillars of IT decision making: 
reThink:
LEADERSHIP
reThink:
DIGITAL STRATEGY
reThink:
CYBERSECURITY & RISK
Day Programme
08:30 Registration Opens
---
09:00 Welcome Address by CIO Academy Asia
---
09:10 Keynote : Chart the Digital Journey and Thrive within the Digital Ecosystem
---
09:30 Keynote : Driving business agility
---
10:00 Panel Discussion :  Digital Economy Ecosystems at Work

---
10:40 Coffee/Tea Break
---
10:55 Keynote : Leveraging Game-changing Technologies to Reshape the Customer Experience

---
reThink: LEADERSHIP
Digital Leaders today face unprecedented leadership challenges. They are expected to do more than just 'keep the lights on'. Digital Leadership consists of a dynamic combination of mindset, behaviours and skills. What are the leadership traits and capabilities required for tech leaders to succeed?
11:15 reThink : LEADERSHIP | Keynote
---
11:30 reThink : LEADERSHIP | Panel Discussion
---
12:10 Lunch
---
reThink: DIGITAL STRATEGY
Digital Marketing and Internet of Things (IoT) are some of the new buzzwords in the marketplace. How can business win using information & technology to raise its performance? Tech leaders will need to play an important role in deploying digital tools, drive efficiency and increase business gains by establishing programmes which create business value and competitive advantage.
13:15 reThink : DIGITAL STRATEGY | Keynote
---
13:30 reThink : DIGITAL STRATEGY | Panel Discussion
---
14:20 Keynote :  Embracing Enterprise Social Media – The Rules of Engagement
---
reThink: CYBERSECURITY & RISK
In this digital era, we can summon and exchange the world's knowledge at the click of a button and yet, enterprises have never felt so vulnerable. How do tech leaders adopt a more proactive/offensive attitude to cyber-resilience? How do organisations mitigate cyber-risk and respond to real and emerging threats? How can enterprises continue to make the right amount of investments in cybersecurity tools/platforms and be better at operationalising the cybersecurity ROI?
14:40 reThink : CYBERSECURITY & RISK | Keynote
---
14:55 reThink : CYBERSECURITY & RISK | Panel Discussion
---
15:35 Coffee/Tea Break
---
15:50 Keynote : A CIO's Digital Transformation Journey
---
16:10 Breakout Roundtable Topical Discussions
Driving Digital Transformation
Innovating to Survive and Compete
Driving Business Agility
Aligning IT to Business Value
Making the Most of Your Cybersecurity Investments
Aligning Your Cybersecurity Strategy to Your Business
Developing a Data-driven Organisation
---
16:50 Summary and Closing Remarks
---
17:00 End of Forum
---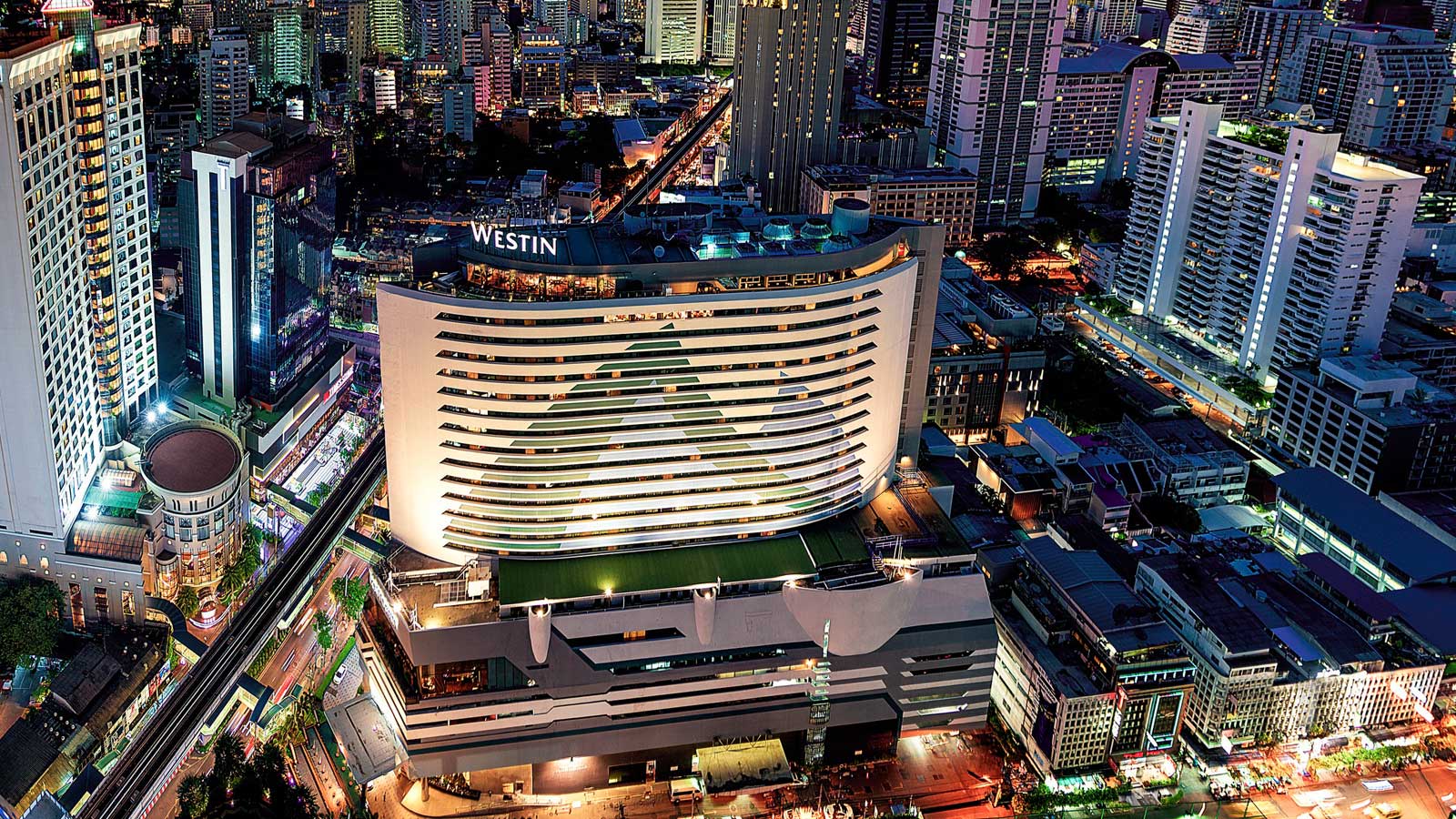 The Westin Grande Sukhumvit, Bangkok is a 5-star hotel conveniently located near to BTS Asok skytrain and MRT Sukhumvit underground stations. Well-positioned for the city's cultural highlights, guests are never far from the city's most vibrant shopping, nightlife and business addresses.
Highlights from our inaugural reThink Finance-as-a-Service held February 2017 in Singapore.